Wholesale Palm Trees in Delray, Florida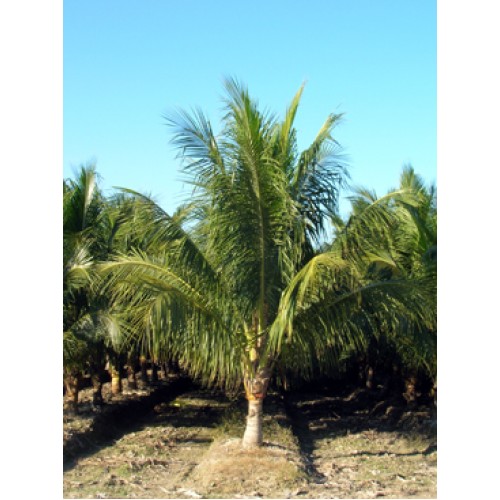 A lot of people want to differentiate their yard from the yards of their neighbors. Some may try to have the best lawn on the block. Others try lawn decorations. If you're looking for a different way to accentuate your yard, you should try a palm tree! You can get all kinds of palm trees at A Quality Plant!
Our wholesale palm trees are among the best in the nation! We run our own massive palm tree nursery staffed by our knowledgeable palm tree experts. Our trees are grown right here in Florida so you can be assured of their quality.
We are a wholesale distributor. We sell palms and cycads from all over the world to people across the nation. There are a number of benefits to buying from wholesale distributors like us. By buying palm trees directly from us, you ensure that you get the freshest and highest quality palm trees at the best wholesale prices!
Buying wholesale palm trees from A Quality Plant is super convenient.
If you were to go to a retailer, you'd have to drive there, hope they have what you want, and then fight to get the tree in your car or find some other way to get it home. Buying online at A Quality Plant is much easier. You order online and we ship it to you. The only thing you have to do is plant it, and we can do that too!

We have many different types and sizes of palm trees. If you're a fan of tropical fruit, you can buy our coconut or date palms and not have to search for specialty stores. We have container palms and we have palms that can grow taller than your house!
If you are concerned that the palm you're looking for won't grow in your area, relax. Every selection on our website lists the ideal growing conditions. We are committed to helping you make the best selection for your yard or landscaping project.
When you buy from A Quality Plant, you'll be getting the best palm trees in the business. We will make sure that you get the best tree for your money.
Now that you're ready to purchase wholesale palm trees, browse our online catalog for live specimens. Our website makes online ordering easy, fast and convenient. Once you've purchased the wholesale palms you desire, A Quality Plant offers only the best delivery options for your new palms. We are capable of shipping our wholesale palms throughout Florida and the southeast United States, and beyond, as we have shipping palms as far as Ontario, Canada and Vancouver, Washington.
If you live in Florida, A Quality Plant also offers our excellent landscaping services, making A Quality Plant your one stop online shop for quality wholesale palm trees. If you're looking for the full palm tree experience, from online purchase to delivery to installation, let A Quality Plant take care of it, contact us today!