Oldsmar Florida Palm Trees For Sale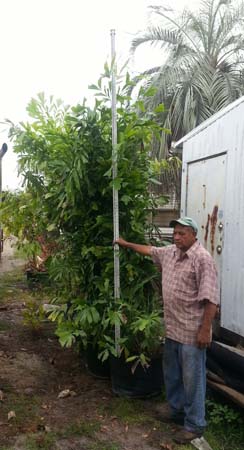 Numerous studies demonstrate that human brains are hardwired to enjoy beauty, and that having beautiful surroundings and greenery around us can do a great deal of good in our body: it can help us feel happier and put us in an easygoing mood, help us get rid of stress and overall make us feel better. This doesn0t apply only to parks, lakes and other natural places: even beautiful greenery in a mall puts us in a happier mood.
If you want to take advantage of this benefits in your business, your landscaping project or even your beautiful house you will need a high quality, reliable plant nursery and wholesaler that can provide the lushest, greenest plants: that is what A Quality Plant offers you.
Oldsmar Florida Palm Trees For Sale
A Quality Plant is a palm tree nursery and wholesale seller with decades of experience and plenty of care and love for what we do. Our years of experience have allowed us to deal with clients from all over the United States, from Pensacola to Ruskin; and they have given us great insights on what each type of client needs and how to provide it for them.
If you are a big business owner or a landscaper, but you do not know exactly what type of palm tree could look best in your project and suit your needs the best do not worry: our friendly and warm professionals can guide you along the process of choosing the best plant for your needs from our vast selection which includes all sorts of palm trees: from Areca to Washington to Canary Islands if you have a favourite palm plant you are going to find it here.
We deal mainly with landscapers and business owners, but if you are a home owner in need of a big buy do not hesitate to contact us: we would be happy to find a way to help you too !