Get Wholesale Palm Trees in Gainesville Florida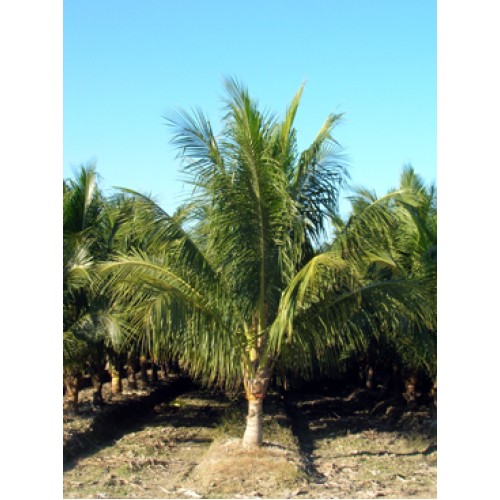 Have you been wondering where and how you can get palm trees? You don't have to worry anymore because we sell wholesale palms at fair prices within and outside Gainesville Florida. We aim to make sure that you get high-quality palm trees and cater for all your needs considering the specifications and the type of wholesale palm trees you require since we sell a variety of the palm trees you may need. Our wholesale palm trees come from high-quality plants hence you are guaranteed to get the best services ever. We distribute the palm trees in all areas located in the United States.
The wholesale palm trees flourish in areas that have full suns such as the white beach and other parts of Gainesville Florida. When you look at Florida, the area is widely covered with palm trees.
What to consider when choosing a palm tree.
• The purpose of the palm tree. That is, whether it is for providing shade or to be used in fencing.
• The palm trees exist in different types, and you should, therefore, choose the one with the appearance of your desire. It can be single -trunk or multi- trunk. You will be guided by the purpose of the palms.
The various types of wholesale palm trees that we sell.
Areca palm 8-10
They can manage cold temperatures, but like a lot of s us to enhance their green color. It has a bushy hedge and when comes to planting the space distance should range from 4-6 feet. These wholesale palms are available at our premises in Gainesville Florida, with a pocket-friendly price.
Bismarck Palm 14-16
It has silvery blue circular leaves. This palm tree is suitable for places such as parks to provide shade. It survives in low rainfall areas and also requires full sun to give it its color. You have to leave enough space when planting them.
Sago palm
This one survives in almost all climatic conditions because it is hardy. It originated from the Japanese islands. Most people from Gainesville Florida who bought them shared their experience saying how amazing the palm trees are. The palm trees are always available on our premises and are of high quality. You don't have to be located in Gainesville Florida, let us know your location and we'll make sure they reach you.
Washington palm
They exist in two different species and can slightly survive in the cold regions. They are the best because they are cheap as compared to other palm trees and grow very fast.
Other types of palms trees that we sell in Gainesville Florida are; canary date palms, Medjool date palms, Sylvester palms, Areca palms and the Saba palms.
How to take care of the palm trees
Palm trees like any other kind of trees need to be taken care of. When planting, you need to ensure that the appropriate space is left. You should also water the palm trees and fertilize them too to make them grow appropriately. After some time, trim them to ensure that they grow in a perfect shape.
You can place your order for the wholesale palm trees, regardless of your location and we will be at your service. We have distributed our palm trees to places such as Gainesville Florida, Dallas, Atlanta, among others.