Whoelsale Palm Trees
Wholesale Palm Trees Swaying in the Breeze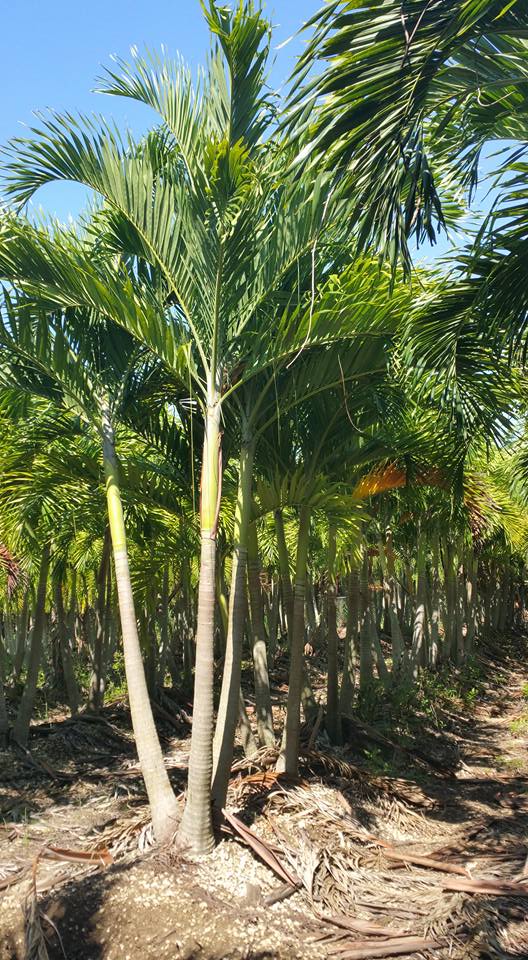 It sounds like paradise. Beautiful palm trees gently rustling in the wind. Everyone loves the sight and sounds of a palm tree. Why not provide the highest quality, most vibrant wholesale palm trees and make the dream come true? A Quality Plant.com, Florida's #1 Wholesale Palm Tree nursery, helps landscape contractors, building contractors, and homeowners with large orders find and receive what they dream about too. Professional landscapers dream about healthy palms that arrive on-site strong, growing, and ready to plant.

Field Grown, Container, or Specimen Wholesale Palm Trees

Our customers have grown to love the wholesale palms we grow. The reasons are simple. We get our hands dirty taking care of our palms. Because we get dirty, we know what it takes to plant a beautiful palm tree so that it continues to grow and delight its owners. Regardless of the planting location, our experts know and understand the climate, soil conditions, and other factors that contribute to healthy palm trees.

Wholesale Palm Trees Make Dreams Come True

We grow our palms, exotic foliage, Cycads, and trees and take care of them every day. Not like some internet companies that act as "middlemen" selling plants somebody else grows far away from them. We're a real nursery with real palms grown by real nurserymen and women. That's what makes buying from A Quality Plant.com such an advantage over other growers.


We're Proud of Our Wholesale Palms

There's no denying it; we're proud of our wholesale palms and we want our customers and their clients to be proud too. Being the best wholesale palm tree nursery means we know how to grow our plants and then help them keep growing no matter where they go. We ship our beautiful palm trees all over America. Up the East Coast and across the Gulf Coast, our wholesale palm trees can be seen in literally hundreds and hundreds of locations. Trust is what makes us #1, which is why our customers keep coming back to us again and again. Go online to www.aqualityplant.com or call us at 866-998-9393 to speak directly with an expert. Learn about our commitment to our palm trees, Cycads, exotic foliage, and trees. We're not #1 for nothing!