Florida Wholesale Palm Tree Dealer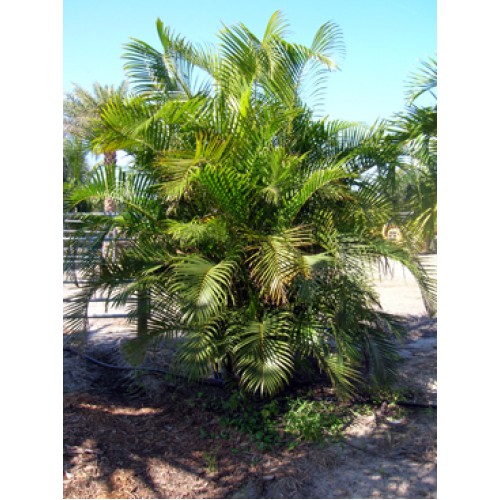 With many years in the Palm tree industry, shaping various landscapes and giving America the great and vibrant beauty- we take pride as a leading wholesale distributor of some of the best palm species in and around Florida. Aquality Plant understands the nitty-gritties of keeping your home, business or garden in the best shape possible without breaking the banks. Our array of palm trees comes in varying sizes, color, shapes and leaf patterns, etc.
Palm trees are at the heart of Florida's landscaping culture. They are often associated with white beaches, late sunshine, relaxed lifestyle, and vacations. If you're living in Florida, you have an advantage of growing different species of palm trees found across the world due to the favorable terrain and tropical climate in the area. Majority of the palm species in our catalog are suitable for landscaping purposes in areas which include but not limited to; swimming pools, shopping malls, botanical gardens, along the streets, backyards, resorts, etc.
Common Palm Trees in Florida
Palm trees can be divided into different types depending on their leaf structure, size, trunk, growth rate, and cold tolerance. Under these divisions, palm tree species can be classified further based on their leaf color, flower & fruit production, salt, and drought tolerance. Here are some of the most common trees you'll find in major wholesale palms Florida.
Wholesale Bismark Palm trees
It's one of the most sought after species due to its massive size that offers a dramatic grace on any landscape. Bismark species offers more than contemporary beauty, thanks to its exclusive screening and shading properties. Bismark species is native to the Island of Madagascar and can tolerate cold temperatures up to 15F.
Wholesale Areca Palms
Areca Palm is both an indoor and outdoor landscaping tree that's quite popular in Florida. It grows two or more feet each growing season and reaches a peak height of 25 feet. Areca is best used to create that sense of privacy around pools or along property lines. The other palm trees that have withstood the test of time in and around Florida include Saga Palm, Medjool palm, the canary island date palm, Washington Palm and the bottle palm tree, etc.
Choosing the right species of Palm Tree
When it comes to picking the right palm tree species, certain factors such as the purpose and location of growing should be considered. Sorting the trees based on appearance, leaf formation and size are the other vital factors. A multi-trunk palm, for example, is best used to create a fence between properties while single-trunk are best grown along the driveway to create that aesthetic focal appeal.
If you're looking for a reliable wholesale Palm tree dealer Florida, look no further since we've got you covered. Our Wholesale Palm Florida meets and even exceeds the growing standards necessary to ensure a healthy and appealing landscape in your home.