Field Grown Wholesale Palms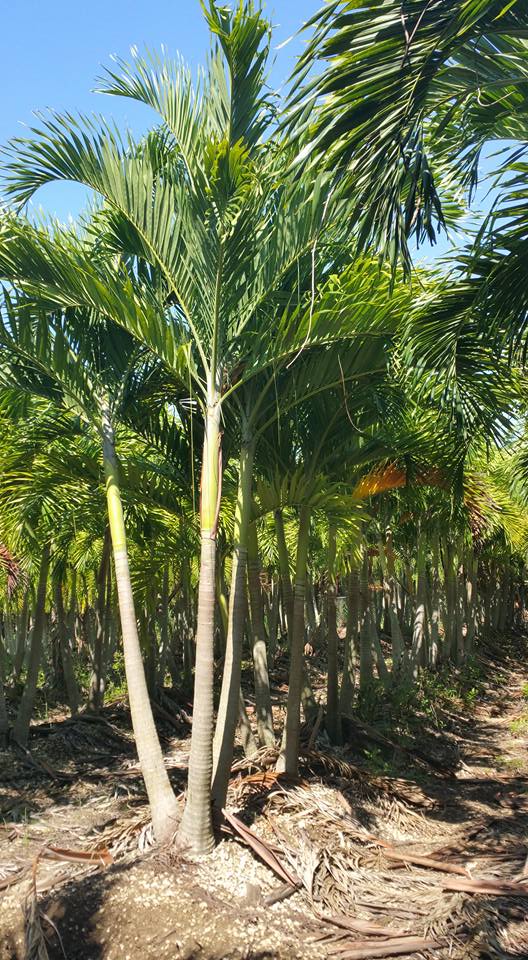 If you have been looking for field grown wholesale palms then you have come to the right place. A Quality Plant is the best provider of wholesale palms across the United States.

Given that we grow palms for the entire United States we have had to be versatile in providing palms that will be a good fit for a variety of climates in both the East and West coasts of the US.

There are more than 2500 varieties of palm grown across the world. The weather in Florida is a perfect fit for almost all of these species given its warmer winter temperatures and proximity to the sea. As such, we have field grown wholesale palms for almost any species of palm that you may want.

Florida's premier wholesaler of field grown palms
A Quality Plant is Florida's premier wholesaler of field grown palms. As such, we have in stock most species of palm tree from around the world. A few of the most popular species we have include the Bismark Palms, the Canary Date Palms, Sabal Palms, Medjool Date Palms, Sylvester Palms, and Areca Palms among others.

As one of the biggest vendors of field grown wholesale palms in the United States, we ship our products across North America. We have sold to clients in the Southern United States in South Carolina, Texas, Georgia and Florida and further north up to Ontario in Canada.

We are dedicated to maintaining the highest standards for our field grown wholesale palms and hence we have rigorous processes that we follow during each stage. We only grow certified seeds of each species so that you can be sure you are getting the best palm trees.

We have achieved our reputation as the premier supplier of wholesale palms by providing quality palms and great customer experience. We take the utmost pride in delivering our palms anywhere in the US in pristine ready to plant condition. Coupled with years of experience farming palms, we can guarantee that nobody provides palms of better quality than ours.

We have also responded to customer needs by developing expertise, investing in modern equipment and creating delivery systems that make it possible for us to provide our wholesale palms in mint condition anywhere in the US.

A Quality Plant provides single trunk and multi-trunk palm trees for your wholesale commercial and residential landscaping projects. Our single trunk palms are excellent for planting along the driveway or as a focal point, while the multi-trunk are good for fences along development properties.


We also stock feather-shaped and fan-shaped palms in Florida.
The Bismarckia Palm is one of the most popular fan-shaped palms that our clients use for dramatic landscapes or as a focal point. The most popular feather shaped palm we stock is the Queen Palm, which is an elegant low maintenance palm for your landscapes.

If you are looking for some palm trees for your landscapes, call A Quality Plant today on 866.998.9393 for a free consult on the best palms to buy.