Wholesale Palm Trees College Park, Florida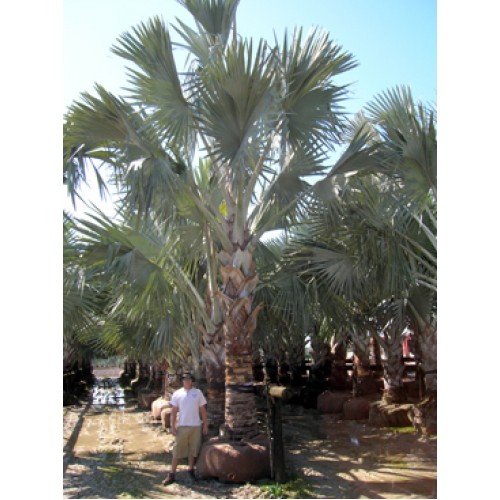 Palm trees create a relaxing feeling of being on a Caribbean island, so why not bring that home to you? With A Quality Plant's wholesale palm trees available in College Park, Florida, you get the best palm trees to meet your backyard needs. There are over 2,500 species of palm trees that can thrive in different locations be it a desert environment to rain forest environments. Palm trees are low maintenance and require no raking making it incredibly convenient to grow in your yard. A symbol of victory and fertility, palm trees do not require fertilizer and grow very well in most soils. Purchasing palm trees from Wholesale Palm Trees gives you affordable options to create the relaxing oasis feeling, right in your back yard!
Types of Palm Trees offered at Wholesale Palm Tree College Park, Florida:
Washingtonia (Mexican Fan Palm): With a fast growth rate, high drought tolerance, and moderate salt tolerance, this Mexican originated palm tree can reach staggering heights ranging from anywhere between 70-100ft. This specific palm tree can handle cold temperatures as low as 5 degrees Fahrenheit making this a popular option for colder states. The fruit that grows on these trees are edible to humans as well as the wildlife. Since these palm trees grow extremely fast and need room to spread out, it is advised that you don't plant these palm trees in any containers or close together (6-8ft is ideal spacing from trees, streets and/or driveways).
Canary (Canary Palm): This palm tree has a slow growth rate and moderate salt and drought tolerance. The specific palm tree reaches heights of 40ft and has a bold appearance of a beautiful canopy and a pineapple crown shaft. This tree is pretty cold tolerant but are heavy feeders and need regular fertilizer programs to keep this beautiful tree thriving.
Mule (Mule Palm): If you're seeking individuality, this species is a perfect fit since not many people have this species. Through the growth rate and the drought tolerance is low, it has a moderate salt tolerance and can survive the cold (to as low as 15 degrees Fahrenheit) and cold hardy offspring. This species is a bit more expensive due to propagation methods, through when done correctly, these palm trees are worth every penny.
Silver Bismarckia (Pure Silver): This species of palm tree is proven to be one of the most beautiful and desirable fan palm trees. With a growth rate of slow-moderate, a drought tolerance of moderate-high, and a moderate salt tolerance, this tree is ideal for anyone looking for a beautiful fan palm tree. The typical heights reach anywhere between 30-60ft, but the major selling point is their powdery silver blue leaves and ability to be grown with multiple trunks for more depth and impressiveness.
Coconut-Maypan (Maypan Coconut): This moderate growing, high salt and drought tolerance palm tree can reach staggering heights from anywhere between 50-80 feet. These palm trees are resistant to cold but do need to have drained soils to promote the health of this specific palm tree. This palm tree is also low maintenance, it self-prunes saving you some work while also providing you with coconuts. This specific palm tree will provide you with the relaxing beach feeling while providing you with fruit that has multiple uses, which is more bang for your buck!
Now that you're ready to purchase wholesale palm trees, browse our online catalog for live specimens. Our website makes online ordering easy, fast and convenient. Once you've purchased the wholesale palms you desire, A Quality Plant offers only the best delivery options for your new palms. We are capable of shipping our wholesale palms throughout Florida and the southeast United States, and beyond, as we have shipping palms as far as Ontario, Canada and Vancouver, Washington.
If you live in Florida, A Quality Plant also offers our excellent landscaping services, making A Quality Plant your one stop online shop for quality wholesale palm trees. If you're looking for the full palm tree experience, from online purchase to delivery to installation, let A Quality Plant take care of it, contact us today!