Wholesale Palm Trees in West Palm Beach, Florida
A Quality Plant is an unsurpassed wholesale palm trees distributor selling palm trees in West Palm Beach, Florida, and throughout the entire United States. We offer a wide range of wholesale palm trees with of all shapes and sizes. Whether you're a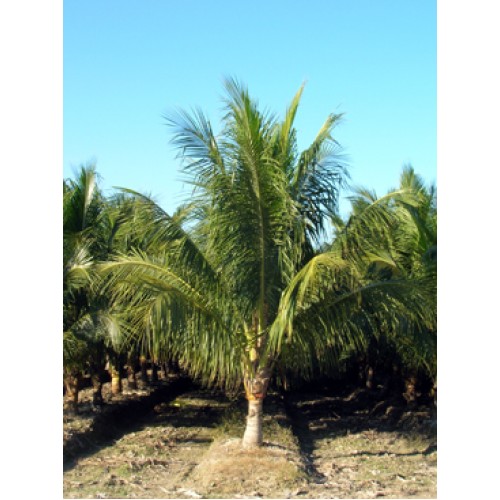 landscaper, small business, or homeowner looking to decorate your lawn or interior, A Quality Plant has the right palms for you!
Palm trees offer one of the most popular and attractive landscape themes.
One needs to get wholesale palm trees in order to get the required quantity to make the scene have a resort-style effect created by the palm trees. At A Quality Plant, we offer a great variety of wholesale palm trees to choose from.
For instance, the Areca Palm, also known as the Beautiful Butterfly, is a popular indoor plants. The Areca offers beautiful indoor shade and adds to the air quality of an indoor setting by filtering the air and acting as a humidifier. Even though it is a popular indoor plant, the Areca still just as popular in outdoor settings. At A Quality Plant, we offer specimens in various stages of growth, smaller container palms and larger, field grown outdoor palms, ready for your landscaping or indoor needs.

The Pindo, or Jelly Palm, is an excellent choice. It is characterized by blue-green feather-like graceful fronds with a growth average of 10 feet wide and 15 feet tall. It has been given the name 'Jelly Palm'' because it produces a bright yellow fruit from which a jelly can be made. This type of palm tree has a variety of leaf colors ranging from blue-silver to blue-green and blue-gray. Pindo palm tree grows well under full shade or canopy but it is resistant to the hot sun at a very tender age. This palm tree is highly favored by well-drained, moist and sunny location.

The Bottle Palm is attractive to the eyes due to its peculiarly stunted height and swollen trunk, unspecified by many as a way of water storage for uses during the dry season though this is untrue. It grows this way naturally due to the process of evolution.
The Bottle palm need a lot of water for irrigation since it grows best in well-drained soils and warm climates. It can be easily destroyed by freezing temperatures but they are tolerant to salt.
Now that you're ready to purchase wholesale palm trees, browse our online catalog for live specimens. Our website makes online ordering easy, fast and convenient. Once you've purchased the wholesale palms you desire, A Quality Plant offers only the best delivery options for your new palms. We are capable of shipping our wholesale palms throughout Florida and the southeast United States, and beyond, as we have shipping palms as far as Ontario, Canada and Vancouver, Washington.
If you live in Florida, A Quality Plant also offers our excellent landscaping services, making A Quality Plant your one stop online shop for quality wholesale palm trees. If you're looking for the full palm tree experience, from online purchase to delivery to installation, let A Quality Plant take care of it, contact us today!