Wholesale Palm Trees in Siesta Key, Florida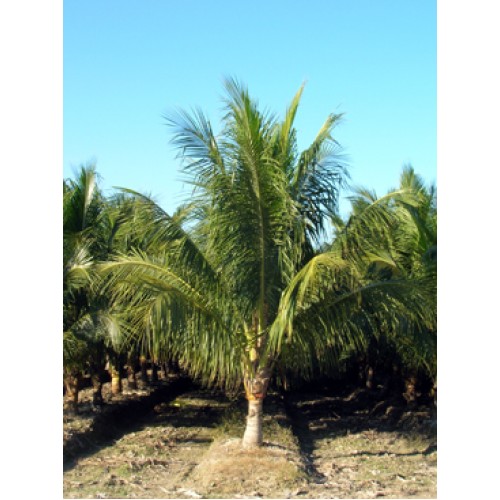 At A Quality Plant, we specialize in raising the best palm trees for Siesta Key, Florida. With the tropical environment of Siesta Key, palm trees are essential to the tropical aesthetic so iconic throughout Florida. We offer unparalleled quality and service, distributing palm trees throughout North America.
Whether you're a commercial landscaper, a small business owner, or a just looking to beautify your home, A Quality Plant has the right palms for you.
In our massive palm nursery, we grow a wide variety of palms and cycads. With countless varieties of palm trees, we offer unparalleled and quality service by distributing our wholesale palm trees throughout North America.
We carry a variety of palm trees ranging from Canary Date Palms, Medjool Date Palms, Sylvester Palms, Areca Palms to Sabal Palms and Bismark Palms. From their beautiful, tropical aesthetic, to the life giving fruit of the coconut and date, our wholesale palm trees are simply amazing!
For instance, the Areca Palm, also known as the Beautiful Butterfly, is an excellent indoor plant. The Areca offers indoor shade and adds to the air quality of an indoor setting by filtering the air and acting as a humidifier. Even though it is a popular indoor plant, the Areca still just as beautiful in outdoor settings. At A Quality Plant, we offer specimens in various stages of growth, smaller container palms and larger, field grown outdoor palms, ready for your landscaping or indoor needs.
The Sabal Palm is another popular wholesale palm tree, especially in Siesta Key, Florida, where it is the state's sybolic tree. The beautiful Sabal is the perfect symbol of the sunshine state, lining streets, beaches and homes. Sabal Palms are very weather resistant and have been known to grow over ninety feet!
At Quality Plant, our palms are sold at some of the most competitive prices, as our customers benefit from our wholesale prices. As our name implies, A Quality Plant has built a solid reputation for our quality palms and cycads. Our high quality palms are raised in well maintained nurseries, providing our customers with only the best quality trees.
Now that you're ready to purchase our wholesale palm trees, browse our online catalog for live specimens. Our website makes online ordering easy, fast and convenient. Once you've purchased the wholesale palms you desire, A Quality Plant offers only the best delivery options for your new palms. We want to make sure you receive only the healthiest palm specimens. We are capable of shipping our wholesale palms throughout Florida and the southeast United States, and beyond, as we have shipped palms as far as Ontario, Canada and Vancouver, Washington.
For Florida residents, A Quality Plant also offers our excellent landscaping services, making A Quality Plant your one stop online shop for quality wholesale palm trees. If you're looking for the full palm tree experience, from online purchase to delivery to installation, let A Quality Plant take care of it, contact us about a quote today!