Wholesale Palm Trees in Rockledge, Florida
If you want your garden to look at it's peak just in time for the summer months then you must invest in some Palm trees as they are a beautiful addition to any garden. Perhaps think about adding some palm trees into your plans if you are a landscape gardener or contractor as they will make you design stand out for any other and give the garden a beautiful, tropical effect, providing a very pleasing aesthetic. At A Quality Plan we have a wide range of palm trees to choose from at very competitive prices, for distribution from A Quality Plant in Rockledge, Florida.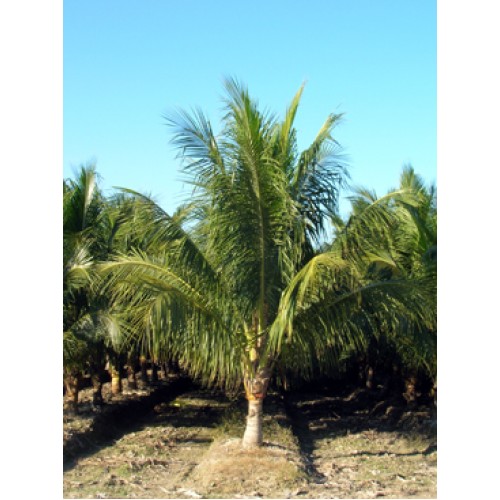 At A Quality plant, we carry a wide variety of beautiful palm trees and cycads.
You can choose from indoor palm trees such as the Areca Palm which is an elegant, midsize palm that is densely clustered and will tolerate cooler conditions but would be best suited to tropical climates. Or perhaps you may prefer a Chinese Fan Palm, which is a great choice for a terrace or patio in your home. Whatever palm tree you decide, you can rest assured that this is a healthy plant and that A Quality Plant has something for everyone at our great wholesale prices. If you are a landscaper or contractor, ordering your trees from A Quality Plant is a must. You can rest assured that they will deliver on time and bring you fresh, quality plants to enhance your landscape.
If you want your landscape to stand out, A Quality Plant has the right wholesale palm trees for you.
At Quality Plant, our palms are sold at some of the most competitive prices, as our customers benefit from our wholesale prices. As our name implies, A Quality Plant has built a solid reputation for our quality palms and cycads. Our high quality palms are raised in well maintained nurseries, providing our customers with only the best quality trees. Whether you're a commercial landscaper, a small business owner, or a a homeowner looking to spruce up your home landscape, A Quality Plant has the best palms for you, at the best prices.
Now that you're ready to purchase wholesale palm trees, browse our online catalog for live specimens. Our website makes online ordering easy, fast and convenient. Once you've purchased the wholesale palms you desire, A Quality Plant offers only the best delivery options for your new palms. We are capable of shipping our wholesale palms throughout Florida and the southeast United States, and beyond, as we have shipping palms as far as Ontario, Canada and Vancouver, Washington.
If you live in Florida, A Quality Plant also offers our excellent landscaping services. If you're looking for the full palm tree experience, from online purchase to delivery to installation, let A Quality Plant take care of it, contact us today!