Wholesale Palm Trees Parrish, Florida
The role of palm trees in the beautification of landscapes is indeed undeniable.
Palm trees not only beautify your landscapes, but also freshens the air in your surroundings. If you are planning to buy palm trees for your next landscape project, you want to consider buying our wholesale palm trees. There are a number of benefits when you buy landscape palm trees from wholesale distributors like us.
First, you will get high quality palm trees our vast nurseries. You might think that all palm trees on the market are the same, but no. They might look the same but they are so much different when it comes to quality. Wholesale palm trees, like ours, are grown from the purest seeds which are collected from mature and high quality palms grown in our farms. This will guarantee that you will get high quality wholesale palm trees Parrish, Florida.
At A Quality Plant, we offer a wide range of choices from Canary Date Palm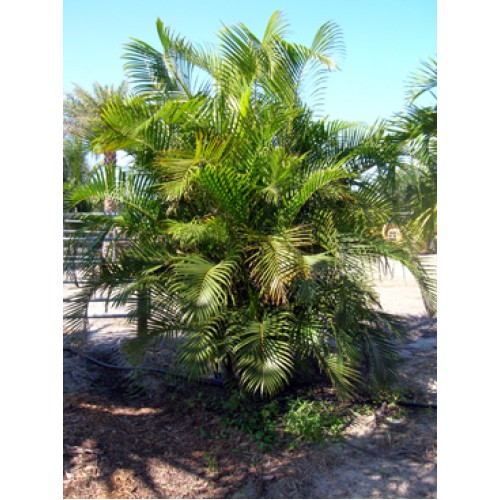 s, Areca Palms, Medjool Date Palms, Sylvester Palms, Bismark Palms, Sabal Palms and many more. Having these popular choices at hand will let you choose the right palm trees for your next landscape projects.
Another benefit of buying palm trees from wholesale distributors is our massive stock. When you are up for a big landscape project, you might need to buy palm trees in bulk. The retailers might not have enough trees to complete your project. This would not be an issue if you buy wholesale palm trees from A Quality Plant. We not only provide you with a wide range of choices, we can also give you palms you need no matter how big your landscape projects are.
Our high quality palms are raised in well maintained nurseries, providing our customers with only the best quality trees. Whether you're a commercial landscaper, a small business owner, or a homeowner looking to spruce up your home landscape:
A Quality Plant has the best palms for you, at the best prices.
Now that you're ready to purchase wholesale palm trees, browse our online catalog for live specimens. Our website makes online ordering easy, fast and convenient. Once you've purchased the wholesale palms you desire, A Quality Plant offers only the best delivery options for your new palms. We are capable of shipping our wholesale palms throughout Florida and the southeast United States, and beyond, as we have shipping palms as far as Ontario, Canada and Vancouver, Washington.
If you live in Florida, A Quality Plant also offers our excellent landscaping services, making A Quality Plant your one stop online shop for quality wholesale palm trees. Let A Quality Plant take care of it! Contact us today!