Wholesale Palm Trees, New Port Richey Florida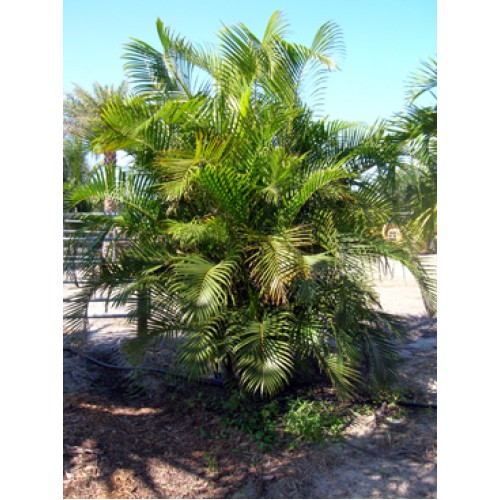 There are many ways to improve your yard. One way to do it is by planting trees.
There are many benefits to having a tree in your yard. For starters, it can provide excellent shade. Which is great, especially in Florida. Secondly, it can provide good tropical fruits like coconuts and dates, depending on the tree. However, palm trees can be expensive. But They don't have to be.
At A Quality Plant, we sell wholesale palm trees in New Port Richey Florida. Buying wholesale is markedly different from buying from a retailer. For starters, when you buy wholesale, you're buying directly from the manufacturer, or in our case, farmer. This means there is no retailer driving up the price. This means you get a lower priced tree. Products in retail stores can be damaged any number of ways by both customers and employees. The growers at our nurseries in New Port Richey Florida take extra special care of our trees so you get the best quality tree.
At A Quality Plant, we offer a huge variety of palms and cycads at our excellent wholesale prices.
One of our most popular palms in the Areca Palm. The Areca is an excellent indoor palm that actually acts as an air filter and humidifier while beautifying your interior spaces. Of course, the Areca is also popular outdoors as its bushy fronds are excellent for privacy. We sell our wholesale Areca specimens in containers as well as field grown, affording you the most options for your landscape or interior.
When it comes to creating a royal landscape, look no further than our excellent range of date palms. The Medjool Date Palm is a hardy, drought resistant date palm that can grow up to 80 ft at full maturity. Popularized in the Middle East for its delicious dates, the majestic Medjool makes an excellent centerpiece for your lawn or landscaping project. A Quality Palm offers excellent field grown Medjool Palms in an excellent variety of sizes.
These are just a few examples of the wholesale palm trees you'll find at A Quality Plant. Not only will you be impressed with our variety and selections, we also offer our expertise. Not all palm trees are the same when it comes to weather resistance and maintenance. At A Quality Plant, we'll make sure you know which palms are right for your environment and landscaping needs.
Now that you're ready to purchase wholesale palm trees, browse our online catalog for live specimens. Our website makes online ordering easy, fast and convenient. Once you've purchased the wholesale palms you desire, A Quality Plant offers only the best delivery options for your new palms. We are capable of shipping our wholesale palms throughout Florida and the southeast United States, and beyond, as we have shipping palms as far as Ontario, Canada and Vancouver, Washington.
If you live in Florida, A Quality Plant also offers our excellent landscaping services, making A Quality Plant your one stop online shop for quality wholesale palm trees. If you're looking for the full palm tree experience, from online purchase to delivery to installation, let A Quality Plant take care of it, contact us today!