Wholesale Palm Trees Montverde, Florida
A Quality Plant Montverde, Florida is a massive palm nursery that focuses on planting and selling wholesale palm trees.
We pride ourselves as the best palm tree growers in the whole of Florida State, with the finest sales and shipping network all across the United States.
Our palm trees are planted using the latest methods of palm tree planting, ensuring that trees are of the highest quality possible.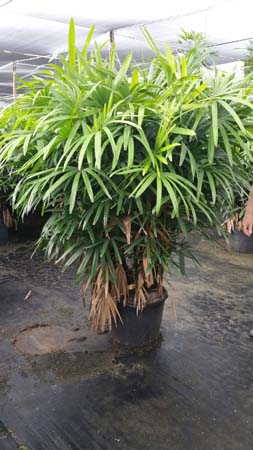 A Quality Plant has a great selection, with over thirty-two varieties of palm trees to choose from. A Quality Plant provides landscape developers with a great range of palm trees to choose from and with this many palm trees, we are sure that wholesalers can find the right tree that they want!
We carry a variety of palm trees ranging from Canary Island Date Palms, Medjool Date Palms, Sylvester Palms, Sabal Palms and Bismark Palms. From their beautiful, tropical aesthetic, to the life giving fruit of the coconut and date, our wholesale palm trees are simply the best!
For instance, the Areca Palm, also known as the Beautiful Butterfly, is a popular indoor plant. The Areca offers beautiful indoor shade and adds to the air quality of an indoor setting by filtering the air and acting as a humidifier. Even though it is a popular indoor plant, the Areca still just as popular in outdoor settings. Arecas tends to be compact and bushy and require trimming .The descriptive features of the Arecas include feathery fronds which appear along a long arch.
The Washingtonia Palm is a very fast growing palm which is very easy to transplant. The Washingtonia is excellent in tropical settings, but is hardy enough to withstand drastic drops in temperature. Due to its fast growing rate, builders and homeowners love it as it provides quick results within a short time. Washingtonia Robusta can reach heights of between seventy five feet and one hundred feet, making it highly preferable to line streets for that classic Florida or California look.
At A Quality Plant, we offer specimens in various stages of growth, smaller container palms and larger, field grown outdoor palms, ready for your landscaping or indoor needs. Whether you're a commercial landscaper, small business or just looking to beautify your home landscape, A Quality Plant has the right solution for you.
Now that you're ready to purchase wholesale palm trees, browse our online catalog for live specimens. Our website makes online ordering easy, fast and convenient. Once you've purchased the wholesale palms you desire, A Quality Plant offers only the best delivery options for your new palms. We are capable of shipping our wholesale palms throughout Florida and the southeast United States, and beyond, as we have shipping palms as far as Ontario, Canada and Vancouver, Washington.
If you live in Florida, A Quality Palm also offers our excellent landscaping services, making A Quality Plant your one stop online shop for quality wholesale palm trees. If you're looking for the full palm tree experience, from online purchase to delivery to installation, let A Quality Plant take care of it, contact us today!