Wholesale Palm Trees Merritt Island, Florida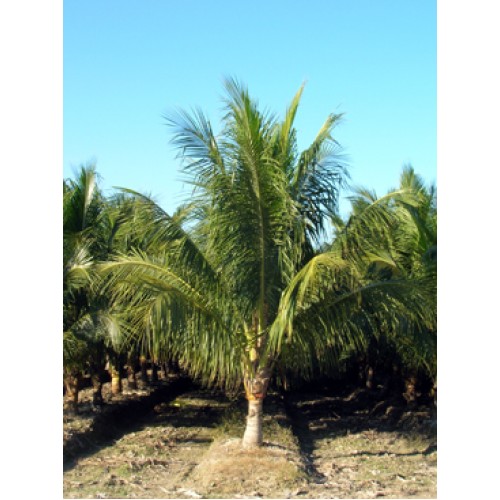 Thinking of buying some trees for your garden at the back of your lovely home or the park of your own company? Are you looking for wholesale palm trees in Merritt Island, Florida?

You might wonder: among all the trees, what is so special about palm trees? Well, palm trees are one of the best known and most widely planted trees. You can easily spot them in parks and gardens, and they provide nice shading throughout the year. At the same time, they are symbols of vacation! Who doesn't like a flourishing palm tree?
Why choose A Quality Plant in Merritt Island, Florida?
We are the premier wholesale distributor of palm trees in Florida! At A Quality Plant, we have a genuine passion for nurturing the best palm trees in the whole world, thus, we have created a palm tree paradise over years of hard work. We also devote ourselves to raising all kinds of palm trees, for example: Canary Date Palms, Areca Palms, Sylvester Palms, Medjool Date Palms, Sabal Palms and Bismark Palms.
There are about 2600 species of palm trees in the world, and the range of palm trees at A Quality Plant is beyond your imagination! Besides the various kinds of palm trees we provide, we maintain the highest standard of production quality. We use fully automated irrigation system and state-of-the-art nutritional program for all the palm trees we produce to ensure that each and every palm tree we sell to you is top of the notch.
Not only are we committed to growing the best palm trees, but we are also committed to bringing you the best services. First of all, we help you ship your newly purchased palm trees right to your door. The transportation of the tree is no longer a trouble and headache for you since it is all taken care of by us. Our excellent shipment services cover a wide area that stretches throughout the entire North America. At A Quality plant, we like to ensure that our amazing specimens reach their destination in the best health.
If you're looking into Wholesale Palm Trees in Merritt Island, Florida, A Quality Plant has what you need.
If you live in Florida, we provide exceptional landscaping services which are well known throughout the state. Order online or contact us for more information and see how we can make your landscape dreams come true!