Wholesale Palm Trees, Indialantic, Florida
Welcome to A Quality Plant, Indialantic, Florida, your source for wholesale palm trees!

At A Quality Plant, we offer various species of palm trees and one of the largest palm nurseries in the country, providing only the best palms to our esteemed customers. Whether you're a commercial contractor, landscaper, small business owner, or just an individual looking to spruce up your landscape with beautiful palms, A Q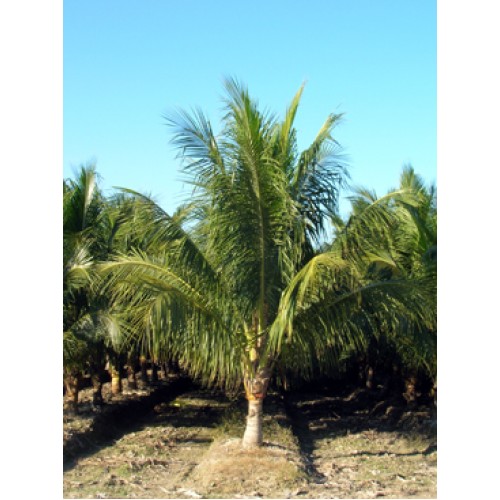 uality Plant is ready to provide your wholesale palm tree needs in Indiatlantic, Florida.
The palm tree is one of the most widely cultivated plants on Earth, with over two thousand species living in a variety of environments. Indiatlantic, Florida is prime location for a great number of palm trees that thrive in the tropical environment. At A Quality Palm, we are proud to provide a wide range of palm trees well suited to our customers' needs.
A Quality Plant is an established wholesale palm tree distributor in Indiatlantic, Florida, but we have also garnered national recognition and demand for our high quality palm trees, excellent customer service, and safe, secure delivery. Whether you live in Florida or beyond, A Quality Plant can help you find the right palm trees for your environment and landscaping needs.
A Quality Plant offers you a variety of palm trees ranging from Alexander Palms, Dwarf Sugar Palms, Areca Palm, The Chestnut Dioon , Bismarck Palm, Sago Palm, Canary Island Date Palm also known as the Pineapple Palm, Sylvester Palm or Silver Date Palm, Medjool Date Palm and many other palm tree and cycad species.
Aside from the beauty our variety of palms can bring to any landscaping project, our customers will want to consider the many options our vast nursery provides. We sell everything from the smallest, container grown Areca Palms and medium sized, field grown Coconut Palms, to massive Canary Island Date Palms with up to thirty foot trunks!


At A Quality Plant we want our customers to have the widest range of selection when it comes to the size and scope of the palms we offer.
Not only do we provide a spectacular range of palm trees, customers at A Quality Plant benefit from our deep knowledge of palms when they require guidance while shopping our selection of wholesale palm trees. Best of all, you can order our wholesale palm trees from the comfort of your home, from our online catalog featuring live specimens. A Quality Plant's expertise extends beyond our well kept nursery and our amazing online shopping experience to our excellent shipping services. We make sure our customers receive healthy specimens for the newest landscape additions!
A Quality Plant not only grows, sells, and ships palm trees. We also offer our reputable landscaping services throughout Florida. If you're looking for the dreamy tropical landscape so iconic in Indiatlantic, Florida and throughout the world, A Quality Plant can make that dream a reality!