Whole Palm Trees in Tierra Verde, Florida
Are you Looking for Wholesale Palm Trees In Tierra Verde , Florida?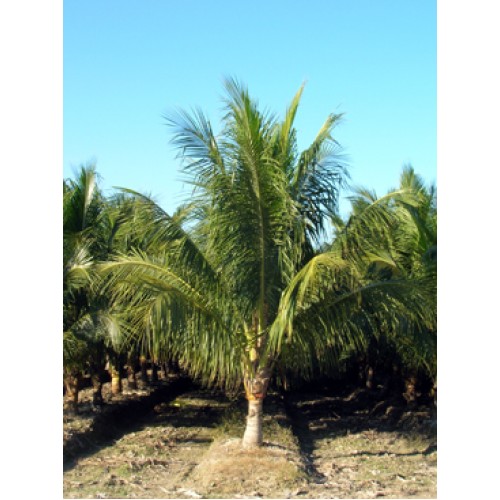 A Quality Plant is a reliable company that deals in palm trees in Tierra Verde, Florida and beyond. We are the most preferred palm trees company and landscaping industry professionals from USA ,and Canada love our business. Our firm belief is that palm trees are a great asset to your landscape, and it increases the value of your home making a tropical feel of the outdoors. Our aim is to help you preserve that value by providing you with wholesale palm trees, wherever you may be. A Quality Plant is a top company most, trusted and respected in the market.
Our Excellent Selection

We carry a variety of palm trees ranging from Canary Island Date Palms, Medjool Date Palms, Sylvester Palms, Areca Palms to Sabal Palms and Bismark Palms. From their beautiful, tropical aesthetic, to the life giving fruit of the coconut and date, our wholesale palm trees are simply the best!
For instance, the Areca Palm, also known as the Beautiful Butterfly, is a popular indoor plants. The Areca offers beautiful indoor shade and adds to the air quality of an indoor setting by filtering the air and acting as a humidifier. Even though it is a popular indoor plant, the Areca still just as popular in outdoor settings. At A Quality Plant, we offer specimens in various stages of growth, smaller container palms and larger, field grown outdoor palms, ready for your landscaping or indoor needs.
We also offer the Medjool Date Palm, known worldwide for its delicious dates that can be eaten or added to recipes like bread and cake. At A Quality Plant, we offer excellent Medjool Date Palm specimens at our excellent wholesale palm prices.
If you're looking for that iconic Florida palm tree to accent your landscape, look no further than the Sable Palm, the official tree of Florida. Commonly referred to as cabbage palm, blue palmetto or Carolina palmetto. This tree is highly tolerant to extreme weather conditions and requires little to no maintenance. The Sable Palm adds beauty to your home exterior as it grows as high as sixty or seventy feet.
Our Unique Value Proposition
We are proud to make our customers happy by providing quality palm trees to beautify landscapes. We understand that the ideal time to grow palm trees is during sunny weather in spring and summer. Therefore, we avail it in the right quantity and quality so that we satisfy your needs. If you are looking for the best wholesale palm trees in Tierra Verde, Florida you have found the right place. A Quality Plant are the best palm tree suppliers.

Best Standards In Production
We produce palm trees with the highest standards. We are keen on systems every step of our growing process is monitored by experts for conformity to acceptable standards.

Reliability Of Services
Our stance is to deliver on the promise we make to the clients. We offer ready to plant wholesale palm trees that are in good condition. There are hundreds of varieties of palm trees you can choose. Over the years, we have shipped thousands of plants to different locations in the entire North America.
We have invested in handling equipment to deliver the plants in excellent condition. We have an efficient irrigation and nutritional system for fertilizer application that guarantee our quality. Our soils are tested to ensure that they have the right nutrients for a healthy development of the root system. Our green technologies that encourage organic fertilizers and recycling of byproducts like water are also employed. When you choose our business, you are assured of beautiful wholesale trees for the landscaping industry.

Now that you're ready to purchase wholesale palm trees, browse our online catalog for live specimens. Our website makes online ordering easy, fast and convenient. Once you've purchased the wholesale palms you desire, A Quality Plant offers only the best delivery options for your new palms. We are capable of shipping our wholesale palms throughout Florida and the southeast United States, and beyond, as we have shipping palms as far as Ontario, Canada and Vancouver, Washington.
If you live in Florida, A Quality Plant also offers our excellent landscaping services, making A Quality Plant your one stop online shop for quality wholesale palm trees. If you're looking for the full palm tree experience, from online purchase to delivery to installation, let A Quality Plant take care of it, contact us today!