Wholesale Palm Trees Melbourne Beach, Florida
A Quality Plant Offers the Best Wholesale Palms Trees in Melbourne Beach, Florida!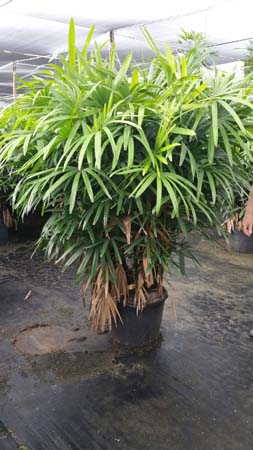 At A Quality Plant, we carefully grow over twenty cultivars of hardy palm trees suitable for a wide variety of conditions and climates throughout the entire United States. From Melbourne Beach, Florida to Vancouver, Washington we have exactly the right wholesale palm trees to meet your needs.

When you are selecting palm trees from a wholesaler, there are a few things to take into consideration:
Is the palm tree you've selected drought-tolerant? Is the species a fast grower or one that needs more time? What kind of upkeep does the tree require? And of course, is the size and shape of the the palm tree suitable for your location?
A Quality Plant customers who have purchased wholesale palm trees for Melbourne Beach, Florida rave about the quality, lushness, and longevity of the trees we sell. If there is one thing A Quality Plant knows better than anyone else, it's wholesale palm trees. Melbourne Beach, Florida is ideally located to accommodate a wide variety of palm trees for years to come. We have provided landscape architects, builders, golf course designers, nurseries, and many other types of stores that serve tree lovers to their satisfaction and long-term enjoyment!

A Quality Plant sells dozens of species of wholesale palm trees, but here are a few species you might enjoy:

The Green-Malayan Coconut tree is a variety that will be hardy in the years ahead as long as it is protected from salt spray while it is getting established. But after special care in its early life, its owner will reap bonus dividends, with proper care. Not only can it produce fruit once it has three feet of grey wood, it is self pruning. Yellowed fronds simply fall off! A moderate grower, the Green-Malayan Coconut tree tolerates drought well and can reach heights of up to fifty feet.

Melbourne Beach buyers in the market for more slowly growing palm trees might consider The Sylvester or Silver Date Palm. This palm, hailing from India, has a distinctive wide trunk, reaching up to forty feet. A tree that is well-suited for Melbourne Beach, Florida, this tropical, yet hardy, tree can withstand temperatures as low as fifteen degrees! Though often compared to The Canary Island Date palm, The Sylvester Date palm is not susceptible to the weevil and does not grow quite as large.

For landscape designers and residential developers seeking stately, wholesale palm trees for installation in Melbourne Beach, Florida, we offer the Queen Palm. The Queen Palm produces fruit and requires moderate pruning and upkeep. In return, the Queen looks majestic in a line of other Queen Palms along paths or parkways, as they reach to heights of up to forty feet on average.
As the top-selling grower of wholesale palm trees, A Quality Plant ships anywhere in the United States and we take pride in the health and quality of the trees we produce. Buyers in Melbourne Beach, Florida and across the nation are happy with our wholesale palm trees. Our goal is to provide wholesale buyers the best palm trees in the U.S. and we stand behind our products. If you have questions and need help selecting the perfect wholesale palm trees for your next project in Melbourne, Beach Florida or beyond, please do not hesitate to call us and we are here to serve your needs now and in the future.