Wholesale Palm Tree Nursery Brandon, Florida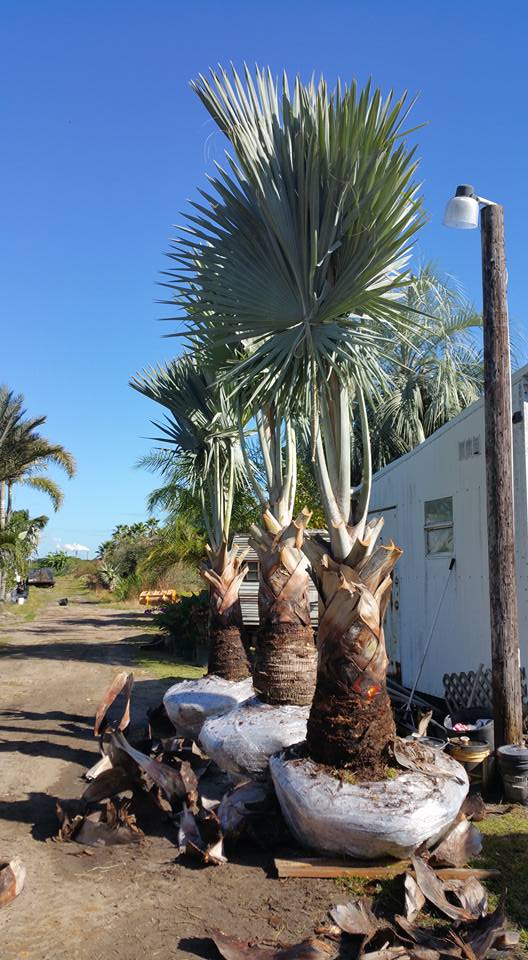 Here at the Wholesale Palm Tree Nursery Brandon, Florida we have the highest quality palm trees for wholesale. The nursery is part of the company A Quality Plant. A Quality Plant is the number 1 choice in Florida to get your palm trees from. We are the best choice for good reason. The trees are of excellent quality, a huge variety of trees to choose from, outstanding service for all our customers and we offer customized landscaping service to make your project a huge success. We can transport our palm trees all over the United States and have a proven track record to do this hassle free for our customers.
At the wholesale palm nursery in Brandon, Florida we have a stunning collection to choose from, for all kinds of customers, with all kinds of different projects. When most people think about a palm tree the high and mighty coconut trees come to mind. A beautiful tree, but if placed to close to property this tree can also cause damage to the property, with falling coconuts and an occasional tree falling over when a storm passes by. That is why A Quality Plant offers a lot of different varieties of palm trees suited for every different landscaping project. From small and safe to high and mighty trees you can't go wrong at our nursery in Brandon, Florida.
We offer for example the beautiful Bismarck Palm which is originally from Madagascar known for it's unique flora. We can offer this tree with silvery-blue colored leaves between 10-26 feet overall height. The beautiful almost perfectly round leaves give a very special atmosphere to your park or avenue project that will surely make passengers stop to wonder at.
Another great and very popular option is the Canary Island Date Palm. This palm with thick trunk can be offered between 1 and 4 feet thick trunk. If professionally trimmed this palm will truly resemble a pineapple.
The wholesale palm tree nursery in Brandon, Florida has a humid subtropical climate with long and hot summers and pleasant mild winters with abundant rainfall all year round. This makes the climate perfect to grow the best quality palm trees. So if you are looking for the best palm trees for your project make sure you come in contact with us, and our professional staff will be ready to help you make the best choice. To make the best impression with your project make sure to partner up with us. We are ready to help you!