Wholesale Palm Tree Farm Riverview, Florida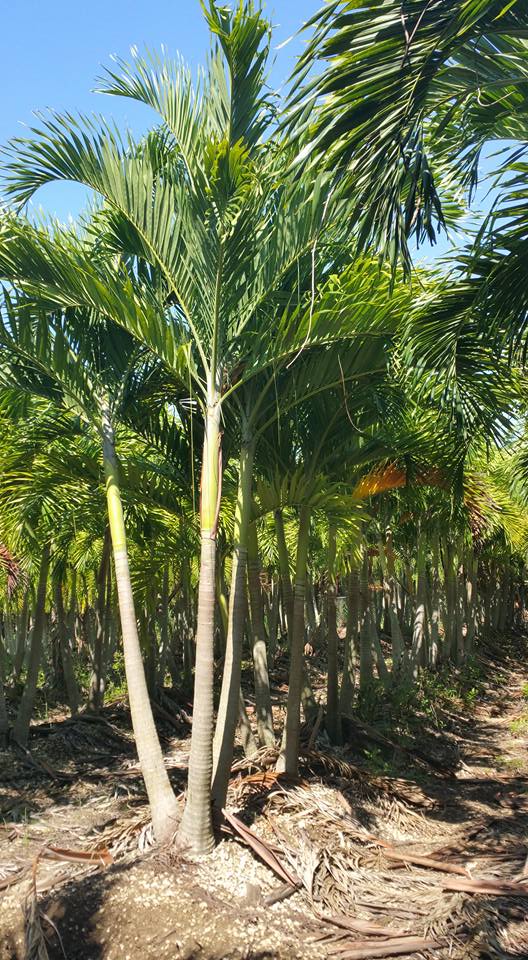 Wholesale Palm Tree Farm Riverview, Florida is growing high quality Palm Trees in many different varieties. The farm is part of the reputable and dependable wholesale company A Quality Plant. At the palm tree farm in Riverview our professional caretakers make sure all the palm trees are of the highest quality no matter the variety. The farm is situated in this region, because of the excellent climate for growing several different species of palm trees. The subtropical climate makes the summers hot and wet, and the winters mild and mostly dry. The climate makes it possible for us to grow both tropical and cold hardy palms that can even withstand some frost!
An excellent example is our Livistona Chinensis or better known as Chinese Fan Palm. This medium-sized palm with its handsome fan shaped leaves can thrive in tropical, but also in more temperate climates with mild frost and temperatures into the upper 20's. At the Wolesale Palm Tree Farm Riverview, Florida we can give professional advise for every different climate all over the United States. We will make sure your landscape project will not be a short term success, but our palms will thrive for many years to come, to make every landscape project a long term success!
If your project is in a (sub)tropical climate the famous Foxtail Palm can certainly be one of the stars of the area you are turning into a little piece of paradise. This tree was only discovered in the eighties, but rose to fame quickly. The crown is made up with densely plume fronds. When seeing this palm it's easy to understand why it became one of the most famous palm trees in the world. A palm that will shine in any (sub)tropical climate.
Besides a large variety of species of high quality trees A Quality Plant has more to offer for our customers. We can transport every tree to any designated area in the United States. Our transportation experts will make sure that the palm trees will arrive in perfect condition and totally hassle free on the customers side. On location we will make sure the palms will be planted the right way to make sure our customer is fully satisfied. If you want an amazing tropical feel for your landscape project make sure to contact our professionals at the Wholesale Palm Tree Farm Riverview, Florida. We will provide you with the advise you were searching for. We are looking forward to get into contact with you!