Wholesale Florida Palms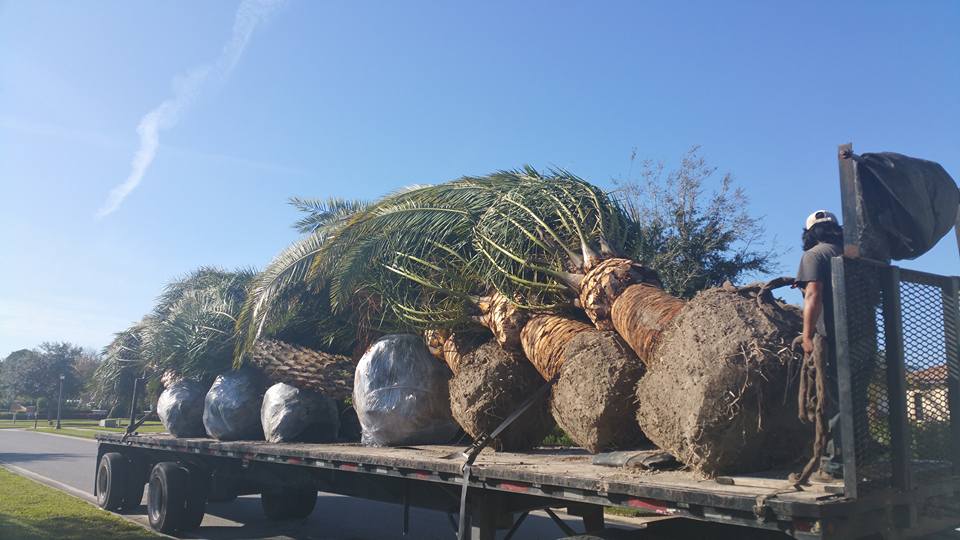 Palm trees are what comes to mind whenever people think of landscaping in Florida. While there are a variety of palm trees available, some have become much more popular than others. A quality plant is a company that specializes in the selling of wholesale palm trees. Our nursery grows the most popular and high quality palm trees in Florida. If you are a landscaper on the search for wholesale palms Florida look no further, A Quality plant is the ideal company to serve you.
A Wide Variety of Florida Wholesale Palms
We offer a wide variety of palm trees that include Sylvester Palms, Sabal Palms, Areca Palms. Canary Date Palms and Medjool Date palms. A high quality stock is always maintained in order to ensure you get the best value possible. You don't have to reside in Florida, our palm trees are shipped throughout North America.
A quality plant sells just about every palm tree imaginable so you will never run out of choices. The Areca Palm also known as Golden Cane is one of the most popular palm trees we sell. It can grow both outdoors and indoors in containers. The peak height is usually 20-25 feet with a growth of one more feet each season.
These palms create privacy along pools and property lines. The Bismark Palm is yet another popular choice. Being a Madagascar native this palm prefers to be placed out in the sun. It can tolerate drought and a little frost.A trait that makes it suitable for most areas in the US. A Quality Plant sells this palm in a variety of sizes in order to best suit the needs of landscaping professionals.Our team will give you advice on what palm tree is best suitable for your project and budget.
Dedicated Wholesale Palm Tree Sellers
No project is ever to big for us since we are dedicated wholesale palm tree sellers. Whether you are in Ontario Canada or Houston Texas, A Quality Plant can get you the best palm trees money can buy. We highly prioritize your convenience so our services are always delivered as painlessly as possible.Our typical customer is usually a commercial landscaper, and large scale landscaping projects throughout the continent of North America. We also serve homeowners with large projects but don't generally sell to the public since we are wholesale bulk palm tree sellers. A Quality Plant is committed to offering you the best wholesale palms Florida accompanied by unmatched customer service. Make your oder today, a stunningly beautiful landscape awaits you.Call us at1-866-998-9393.