Where To Buy Silver Date Palms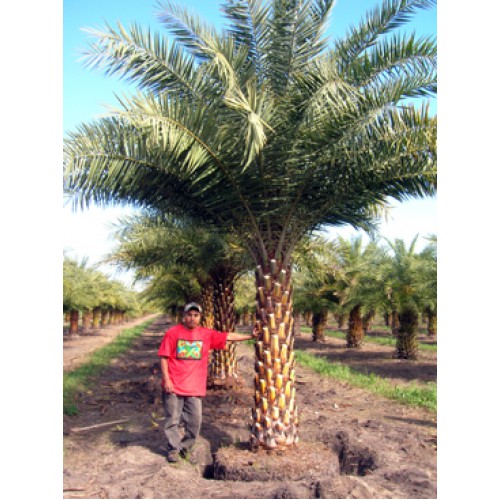 Phoenix sylvestris which are also known as silver date palm, are palm trees that can usually be found in sub continental India and parts of Bangladesh. They can grow from 4m to 15m in height, and they have a diameter of 40 cm. These silver date palm trees grow at a high sea level point, usually 1300m above the sealevel. These palm trees grow in equatorial and tropical zones of the Earth.
Why You Should Buy Silver Date Palms
Now that you have a general idea about the Sylvester Palm Trees, let's get into the details about why you should buy sliver date palms and how it can improve the outlook of your residence. These beautiful silver date trees will make your home look like a lush green tropical paradise for frankly, not that much money.
Your garden would look absolutely fabulous with Sylvester palm trees, and they are relatively cheap to maintain. You can get started with a few specimens of this silver date palm and within a few months your garden would be transformed into a breath-taking oasis! Now that's how to do instant landscaping! These trees don't take too long to grow and they have a naturally appealing look which can exude a tropical vibe, a vibe that will surely impress your guests.
Sylvester Palm Trees Provide Luxurious Yet Affordable Landscaping
Sylvester Palm trees are cheap to purchase, so they won't break your bank account unlike other more exotic trees. If you want to improve the appeal of your garden, or generally feel your garden needs a bit more landscaping or even a new look, then feel free to visit our store. You can instantly change the look of your garden with our special silver date trees. Want some more things? We also offer promotional offers so that if you buy Sylvester palm trees in bulk from us, we would give you a generous discount. Your property value can be multiplied by many folds if you decide to decorate your garden with this relatively low-cost solution.
We also offer various shapes and sizes so that our customer needs are matched better with our services. We only offer the best quality Sylvester Palm Trees, and ensure utmost satisfaction to our loyal customers. Because at our company, we care about you.We care about our customers and how to make them happy with our products.
We beat the competition by offering the most competitive prices for our silver date trees. Plus, we never compromise in quality, providing then best and freshest palm trees that can be found on American soil. So, what are you waiting for? Visit one of our stores and instantly change the look and feel of your garden. We also help get your garden set up according to your specifications. Our Sylvester Palm trees cost really low, but we go the extra mile and ensure even lower prices to keep you happy. So try us, you won't be disappointed with the results.