Viburnum Hedges For Sale In Florida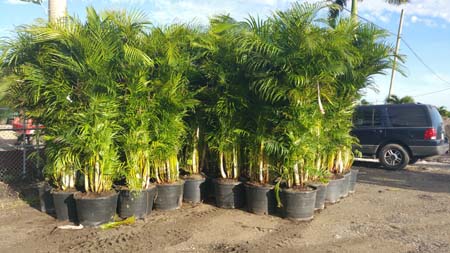 Those who are in Florida or the south east who wish to look at a quality hedge for sale should consider A Quality Plant. This is the site to buy from when you need hedging for your property. We at a Quality Plant are well skilled when it comes to taking care of and delivering tropical plants and foliage. Look to us to provide the foliage you need. We will give you expert advice when it comes to maintaining your plants. The Viburnum hedge is a simple possibility when you are looking for quality ways to keep your property safe and protected from prying or unwelcome eyes. These hedges come in two types - odoratissimum and suspensum. Both are used extensively in Florida and are a great options for hedge barriers.
Buying Viburnum Hedges In Florida
A Quality Plant provides the best hedges for sale in Florida. We take the time to grow the best hedges and can give you the quality you need in hedges at the price you can afford. Viburnum hedges, as mentioned, come in two varieties. They are both good in the sun and shade. They are very common around the State of Florida and just some of the types of hedges you can use to give you the space and look that you need. Use these natural fences to give you the quality hedge that you may be looking for and can utilize for your landscape. Viburnum Hedges are available on a regular basis so those who like these quality hedges will find these options and much more when they choose to purchase from A Quality Plant in Ruskin, Florida or online.
Viburnum hedge Delivery Options
A Quality plant website is located at aqualityplant,com. Utilize this website to help you get what you need for hedges. We are the quality producers of hedges for not only South and Central Florida but in other nearby states as well. We can ship your hedges straight to your property for a hassle free process.The Viburnum Hedgeis simply one of the many ways to get what you are looking for and achieve symmetry and balance on your property. Buy from A Quality Plant and rest assured that your hedge will have been tended with care. We are the growers you can rely on for the best in hedges.