Valrico, Florida Commercial Wholesale Palm Tree Distributor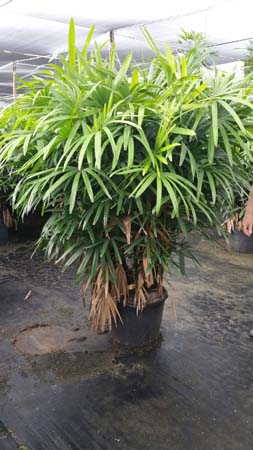 Valrico Florida, located in the sunshine state with its hot spots like the Keys and Miami happens to be a hub of predominant tourist destinations. These destinations, however, did not achieve their merit overnight. The role of many fundamentals comes into play in generating the breathtaking natural beauty of these destinations. Palm trees in Florida not only complement the warm tropical climate of the state but also make excellent landscape plants. A Quality Plant, provide you an insight into the landscape palm trees and their types to better help you decide which palms are best for your landscape!

Types of Wholesale Palm Trees Offered to Valrico, Florida commercial landscapers

True Date Palm
This species of palm trees is also known as Medjool Palm because of its tolerance towards cold temperature. It has an ornamental pattern of leaf scars and its trunk is 16 inches in diameter. White and yellow flowers usually grow in the true date palm and it can be used as an outdoor as well as the indoor plant. The price of the true date palm tree is $3,800.
Silver Date Palm
This hardy and compact palm tree are also known as sugar date palm or silver date palm because it provides the exotic look of the Canary Island. This type of palm tree usually grows up to 40 feet in height and consists of diamond shaped leaves. This cold hardy palm tree is available for sale at A Quality Plant with the price range of $650.
Pineapple Palm
This palm tree happens to be the most desired wholesale palm tree in Valrico, Florida because of its ability to hybridize. This palm tree is recognized by its truck and crown like leaves which give the appearance of a pineapple if pruned properly. The pineapple palm tree costs up to $250 and is most suitable for sub-tropical landscapes.
Washington palm
This species of palm trees happens to be the least tolerant of cold weather conditions and grows to a height of 10' to 12'. This species of palm trees is native to Northern Mexico and is fast growing due to its high adaptability towards the tropical environment. Its price range is about $105 which is consequently low considering its desirability throughout Florida.
Why Opt for A Quality Plant for Wholesale Palm Trees
A Quality Plant happens to provide the top notch deals for wholesale palm trees in Valrico, Florida. Our company produces over 500 acres of palm trees ranging from rare to the most abundant ones and from exotic to native ones. Moreover, we provide state of the art fertilization and irrigation work with the help of various soil monitoring strategies. In order to ensure a high yield of growth, we avoid using chemicals for triggering growth. We, at A Quality Plant, grow and sell high-quality palm trees throughout the United States and are best known for prioritizing and generating customer value above all.
Now that you're ready to purchase wholesale palm trees, browse our online catalog for live specimens. Our website makes online ordering easy, fast and convenient. Once you've purchased the wholesale palms you desire, A Quality Plant offers only the best delivery options for your new palms. We are capable of shipping our wholesale palms throughout Florida and the southeast United States, and beyond, as we have shipping palms as far as Ontario, Canada and Vancouver, Washington.

If you live in Florida, A Quality Plant also offers our excellent landscaping services, making A Quality Plant your one stop online shop for quality wholesale palm trees. If you're looking for the full palm tree experience, from online purchase to delivery to installation, let A Quality Plant take care of it, contact us today!