Tampa, Florida Palm Tree Supply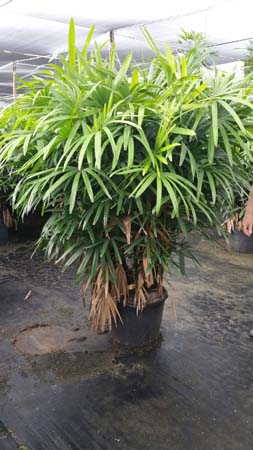 Are you looking for a place where you can buy premium quality palm trees?
If yes then you should look no further. Here at A Quality Plant, we are committed to supplying you with extensive varieties of palm trees at wholesale prices. We are a leading distributor of palm trees in Florida and its environs. We are utterly committed to offer top notch palm trees in our nurseries that will perhaps transform the entire look of your landscape, giving it exquisitely impressive looks like never before. There are different types of distributors that mushroom around in the name of supplying the best palm tree specimens but not all of them can actually meet the required threshold for offering remarkable palm tree species. The following are some of the premier reasons as to why you should entrust us as your leading supplier of palm tree specimens. They include but not limited to the following:
We offer extensive varieties of palm tree specimens.
We are committed to offer you with a variety of palm trees such as Areca palm, Dioon edule,Bismarck palm,sago palm among other magnificent and highly ornamental palm trees. In other words, we guarantee you virtually all the types of palm trees that you can imagine. Besides, we ship all our palm trees from various locations such as Ontario, Houston, Charlotte, Dallas and Atlanta. We strive to provide our clients with quality Florida grown palms in our nurseries. If you need any of the palm trees, then you are assured of finding them in our nurseries.
We strive to produce only the best varieties of palm trees that will definitely transform the entire look of your environment. To achieve this objective, we have specialized in producing thousands of palm tree varieties. The types of palm trees that we produce in our nurseries include but not limited to the following:
Sylvester palm.
This amazing palm species that is also known as silver date palm. It is a rare kind of palm that can grow fast and easy to cultivate. It is also large and very ornamental. We normally sell this type of palm at around $650.
Sago palm.
This is another type of palm that is available in our Florida nursery. It is a very magnificent palm tree that can grow fast and available at relatively affordable pricing. Other species include Bismarck, Areca and many more.
We sell our palm trees at wholesale prices.
All our ornamental palm trees are available at oue excellent wholesale prices. We are determined and bound to offer our clients with exceptional types of palm trees that are grown in our nurseries at pocket friendly costs.
Now that you're ready to purchase wholesale palm trees, browse our online catalog for live specimens. Our website makes online ordering easy, fast and convenient. Once you've purchased the wholesale palms you desire, A Quality Plant offers only the best delivery options for your new palms. We are capable of shipping our wholesale palms throughout Florida and the southeast United States, and beyond, as we have shipping palms as far as Ontario, Canada and Vancouver, Washington.
If you live in Florida, A Quality Plant also offers our excellent landscaping services, making A Quality Plant your one stop online shop for quality wholesale palm trees. If you're looking for the full palm tree experience, from online purchase to delivery to installation, let A Quality Plant take care of it, contact us today!