Wholesale Palm Trees in St. Cloud, Florida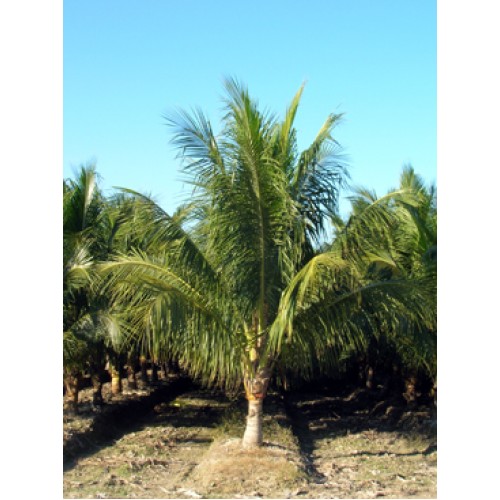 At A Quality Plant, we are passionate about raising and distributing the world's best wholesale palm trees. We ship our beautiful palm trees throughout the United States and Canada.
Why should you order your palms from A Quality Plant? We take pride in growing our wholesale palm trees in St. Cloud, Florida, where the climate is absolutely ideal for these beautiful trees. We offer a wide variety of palm trees, including container palms, specimen palms, and field grown palm trees.
Our wholesale palm trees are the best in the business because we don't do anything other than palm trees. Palm trees aren't just our specialty, they're our passion!
Our customer service is second to none. We work with everyone from large landscaping firms to individual homeowners. Our team of friendly palms experts can help you decide which variety of palm tree is right for you. We can also advise you on the shipping options that we offer.
A Quality Plant offers an extensive variety of palm trees. If it's a container palm you're after, you may wish to consider an Areca, which thrives in growing zones 10 and above. You'll occasional find Arecas on the border of growing zones 9b and 10. In this case, they'll do better if they're kept in a protected area with water nearby---Rivers, lakes, and the ocean regulate air temperature.
Chinese Fan Palms are another popular container palm option. Chinese Fans are part of the Livistona family of palms. This family is well known for its hardy palm trees that can handle short periods of cold temperatures (under zero degrees). Chinese Fans are named as such because of their beautiful, fan-shaped canopies. You often see a diamond pattern cut into their trunks. It's a pretty feature, but not necessary.
If you're in the market for specimen palms, consider our Canary Island Date Palms. They grow slowly and sturdily. When fully grown, Canary Island Date Palms have a bold appearance and are very tough. They do well in cooler climates like growing zone 9a. They also can withstand dry climates. Canary Island Date Palms require soil with adequate drainage and require regular fertilization.
When you talk to one of the palm specialists at A Quality Plant, they can help you find the palm tree that's right for your climate, soil type, etc. and advise you on how to best care for your palms. You won't find people with this degree of specialized knowledge outside of a company that's dedicated to palms like A Quality Plant.
Are you considering a field grown palm tree? If the answer is yes, then you may wish to consider our stunning Bottle Palms. Bottle Palms originated on a trio of islands located off the coast of Madagascar in the Indian Ocean and are now enjoyed in Florida and beyond. Their tropical origin means that they do best in tropical climates, like growing zones 10B-11. Bottle Palms cannot tolerate cold weather. If the weather hits a freezing 32degrees F, the fronds will become damaged. They also need plenty of water, unlike Canary Island Date Palms. Their oversized trunks and slight height---they grow no more than 12 feet tall---are visually appealing.
Now that you're ready to purchase wholesale palm trees, browse our online catalog for live specimens. Our website makes online ordering easy, fast and convenient. Once you've purchased the wholesale palms you desire, A Quality Plant offers only the best delivery options for your new palms. We are capable of shipping our wholesale palms throughout Florida and the southeast United States, and beyond, as we have shipping palms as far as Ontario, Canada and Vancouver, Washington.
If you live in Florida, A Quality Plant also offers our excellent landscaping services, making A Quality Plant your one stop online shop for quality wholesale palm trees. If you're looking for the full palm tree experience, from online purchase to delivery to installation, let A Quality Plant take care of it, contact us today!