Pitch Apple Hedges For Sale In Florida
Pitch Apple Hedges for Sale in Florida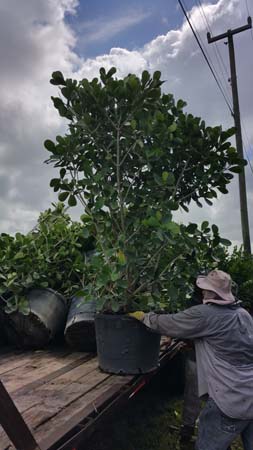 Individuals who are looking for help with their privacy fences may like to try using a Pitch Apple Hedge. These hedges are ideal for many people for the landscaping they need. It has one of the many things you are looking for when looking for quality hedging. We at A Quality Plant in Ruskin Florida can make certain that you are receiving the service and products that you need. Whether you are looking for palm trees to landscape your surroundings or a privacy hedge you can find it from us. One of the hedges you may wish to use is a Pitch Apple Hedge.This is one o the quality options that's available. You can find outstanding Pitch Apple Hedges for sale at A Quality Plant in Ruskin ,Florida. Those who are looking for the best in privacy hedges will will find them at A quality Plant. Pitch Apple Hedge are also known as Cladio Rosea and our great for their broad leaves. We at A Quality Plant know which palms and hedges to best serve as barriers for your property line.

Here at A Quality Plant will have some of the palms and tropical foliage needs that you might desire to use with your home and property. You will find that we have very competitive prices of tropical palms and foliage that can make your home or business beautiful. We are a wholesale palm tree farm that can give you what you need. Contact use with any of your trees and privacy hedging questions. Thick and leathery hedges such as Rosea are among the many types of hedges that you can purchase at A Quality Plant in Ruskin Florida.
These are the types of hedges with thick leaves that allow individuals to maintain the integrity and privacy of their surroundings. We lovingly care for them in our nursery.
These hedges are known for being low maintenance and hardy plants. There are multiple options you can find when you are using hedges for privacy. Broad leaves are some of the items you can depend on with these hedges. Use this broad leafed plant that has been nurtured and well tended by our A Quality Plant professionals.
Fence In Your Property With The Pitch Apple Hedge
We have several Pitch apple hedge varieties for sale in Florida. It is something that you may wish to use to protect your property, to prevent trespassing and to keep a beautiful perimeter around your property. Landscaping adds attractive options for your property. These hedges are one of the many great thing you can get at A Quality Plant. We are a wholesale palm dealers in Southern Florida who have the palms, hedges, and tropical foliage you need when you are looking for wholesale plants. Make A Quality Plant your choice for all of your Florida landscaping needs.