Palm Trees for sale in New Jersey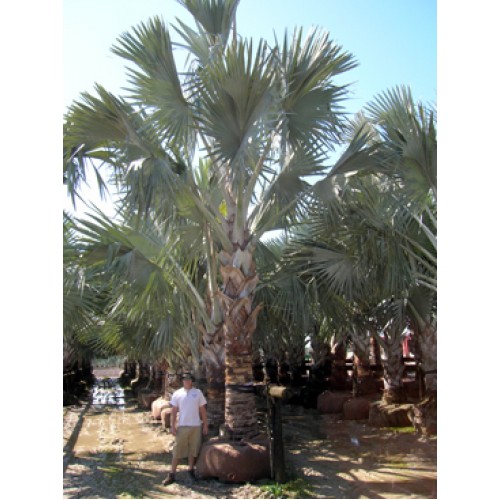 Palm Trees for sale in New Jersey
Who would have believed that palm trees would one day become darling plants? The beauty of these trees is that they are easy to manage as long as you plant them in a conducive environment, fertilize, water, and prune them.
So, if you were planning to give your compound that oasis aesthetic look, palm trees from A
Quality Plant would be a good pick.
Where would I get Palm Trees for Sale in New Jersey?
Lucky for you, A Quality Plant wholesale palms, one of reputable palm tree seller in North America provides you with various varieties of palm trees that can elegantly survive in the wintry landscape of New Jersey. We offer wholesale cold hardy FF grade palm trees for various planting zones in U.S.
We have a palm tree nursery in Ruskin, Florida, which has all year round conducive climate for growing palm trees. To make sure we provide you with quality palm trees, we have heavily invested in our palm tree nursery by using highly nutritious fertilizers and installation of a modern irrigation system.
Thus, we are able to consistently deliver high-grade palm trees without fail and we are a call away from you.
Knowing what palm tree to plant in New Jersey is important. Therefore, you need to know the USA Hardiness Zones. With proper palm tree selection and care, it might surprise you to know that in New Jersey there many areas where palm trees will greatly flourish.
The Hardiness Zones of New Jersey vary from 5a to 7b and areas where palm tree can survive are those where temperatures don't frequently drop below 0oF for quite long.
These might include places from Trenton South along Delaware River, along the Atlantic Coast, Newark, Jersey City, Camden, and Elizabeth.
This does not mean that palm tree cannot survive in inland areas. They can if there is adequate winter protection.
USDA
Zone 7 Palm Trees
Jelly or Pindo Palms
This is a South American palm species and stands out with its blue-green palm leaves that spread out from its smooth trunk nearly touching the ground. It grows gracefully to an average height of 15 feet and 10 feet wide and needs some pruning to maintain its beauty.
This wind resistance palm can survive in extremely low temperatures of 5oF and are cold and drought resistant. It does well in moist, sunny, and
well-drained places, and produce bright yellow fruits. Despite being able to take sun from their tender age to maturity, they can also grow tall in full shade.

Windmill Palm
Similarly, it can withstand cold temperatures of 5oF as jelly palm. Their leaves range from dark green to yellow-green and are silvery underneath. Their
trunks have a cover of coarse brown or grey fiber mat. They can grow to a maximum height of 40 feet; however, most reach 25 feet with an average of 1 feet growth per year.
European Fan Palm/Mediterranean Fan Palm
This exotic palm tree is wind and cold resistant. It is conducive for many estates it grows to manageable heights of 10 feet. Its trunk forms rounded clumps, and have fan-shaped fronds that produce beautiful yellow flowers in spring.
A Quality Plant should be the place to start and end your search when you are looking for palm trees for sale in New Jersey. A Quality Plant boast of selling a variety of numerous species of palm trees that can survive in most areas of New Jersey and other states. For more inquiry, we are a call away.