Palm Tree Nursery in West Palm Beach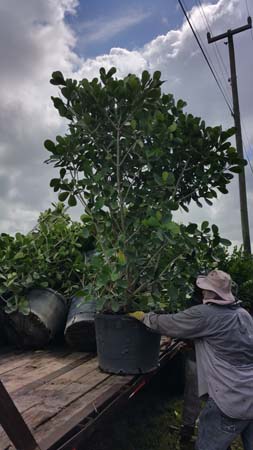 West Palm-Beach is one of the largest and oldest cities in South Florida located on a barrier island. It has a large number of popular tourist attractions like the zoo, botanical gardens, aquariums, museums, parks, and beaches. There are also a large number of resorts. Hence landscaping firms and property developers who are developing new properties or renovating/redesigning existing properties would like to find a Palm Tree Nursery West Palm Beach, which will supply them the palms which they require. A Quality Plant is one of the top South Florida nurseries and farms, supplying palms as well as other plants to wholesale customers in Florida and elsewhere.
We grow almost all the popular varieties of palms which are used for landscaping as well as palm like cycads, oak trees and other plants. One of the reasons why most wholesale buyers prefer to purchase their palms from us, is because we are having different sizes of field grown palms available with us in stock. So if a particular palm which is used for landscaping the property has got uprooted due to storm, pests, or dies, they can easily replace the missing palm, with a similar palm of the same size. We realize that transplanting palms can be a complicated process, so we prepare the roots of the palm for the transplant. We can also help our client in transplanting the palms.
The price of the palms depends on several factors like the rarity of the palm, size and age of the palm, fruit type, growth rate. Usually palms which are not native to North America like the Mejdool date, which has edible sweet fruit are more expensive with some palms costing $3500. Fast growing palms like the Queen Palm and the Washington Robustia are more inexpensive costing less than $100 for smaller plants. The Washington Robustia is widely used for lining the streets, since it was originally found in the South Western part of North America and grows well in Florida. Specimen palms like the Canary island date palm which grow horizontally will cost more and are used for landscaping.