Palm Tree Distributor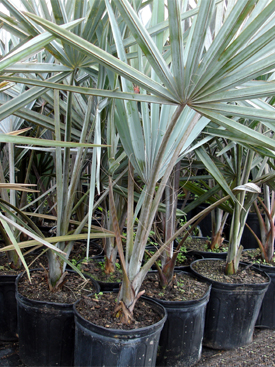 The Palm tree is particularly one of the best plant species to manage due to their low foliage level, lower nutrient requirements and many other benefits that one stands to gain from growing the trees. A part from the issues of management, palm trees increase the value of the property when included in the landscape. This is particularly one of the ways that real estate managers use to increase their sales. We have a wide range of palm trees species suitable for property developers, from the container grown species such as areca palm species, Bismarck species, Chinese palms among others. We also have stocks of the mentioned species suitable for field growing. For any property development project, we are the best palm tree distributor across Florida that you can ever get.

We have enhanced our distributorship across Florida to a much higher level, providing palm tree distribution and sale at wholesale prices. When we talk of wholesale we certainly mean it. Our rich stock of palm trees has a wider range of species to fit any palm tree demand for landscaping. We have classified our palm trees according to the leaf structure, size, colors and shapes to make it easier for our clients to make informed decision on their choice of palm tree species.
Best Palm Tree Distributor in Florida
In a bid to satisfy our customers, we have made it possible for residents of Florida to be able to get their selection of palm tree species from our rich stocks. As the leading distributor of top quality species of palm tree, increasing the value of property and expressing landscaping skills has been made easier and possible for Floridians. Our enthusiastic nature of making Florida as the top tropical city has made us to expand our boundaries on the different stocks of palm trees that we distribute across Florida.

As a leading palm tree distributor, we provide palm trees that are at the state of growing on containers to those that are approaching their maturity stage. At their full blown maturity, palm trees can be up to 50 feet stature while the width can be massively large. Despite the great sizes attained by the palm trees, we are esteemed at ensuring that the various species are available for transportation to the landscaping site. Our task as a leading distributor, we are also mandated to assist our clients in making the right choice concerning the species of palm trees they wish to buy from us.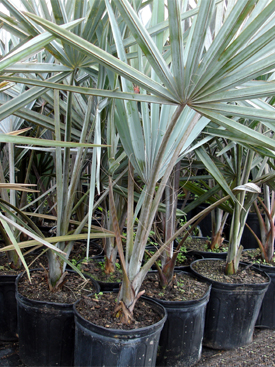 One will surely find it difficult making a choice on seeing our various stocks of palm trees due to their attractive nature. We understand this and that is why we have created a team of professionals with long term experience concerning palm trees and landscaping to help our clients arrive at a decision safely without headaches.

We palm tree species such as the areca palm are cheap and available at prices ranging as from $120 exclusive of the taxes. Areca species of palm tree that we keep are available as container or field grown hence it is upon our clients to select their preferred type. Our true date palm trees are among one of the most expensive stocks of palm we have, valued at $3,800. This palm tree variant creates a beautiful and more elegant landscape hence Floridians have all the reason to choose us as their favorite palm tree distributor