Wholesale Commercial Landscape Palm Trees Oviedo, Florida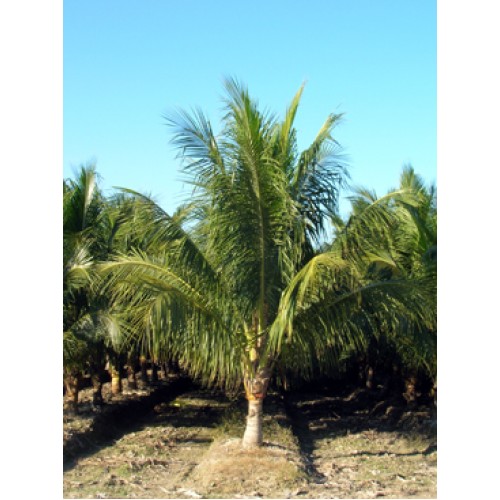 Palm trees are perfect tree choices for home decoration, they portray sophistication and are very beautiful. When seeking to purchase palm trees for your home improvement project, you should consider buying from wholesalers like A Quality Plant. You will benefit from reduced pricing and a wide range of selection when you purchase our wholesale palm trees.
At A Quality Plant, we deal in very high quality Florida grown palm trees. We are one of the highest ranked dealers in wholesale palm trees serving Oviedo, Florida. If you wish to have the lush green strong and towering palm trees that Florida soils are known for, we are definitely the wholesalers to turn to. We supply the entire United States and provide shipping services. We also ship our palm trees to Canada.
We offer a wide range of palm trees. Among the species you will find in our wholesale palm trees Oviedo, Florida tree farm include Sylvester palms, Bismark palms, Canary date palms, Areca palms, Sago palm, Medjool date palms, and Sabal palms among many others.
One of the palm trees we usually encourage customers to buy is the Sylvester palm tree. Sylvester palm trees are very rare and elegant looking palm trees. They have slender and tall trunks with green branches which fit beautifully atop the trunk. Their unique kind of beauty make them a perfect choice for ornamental trees. You can use them to landscape your home or even a resort or a botanical garden.
Another palm tree which we usually advise customers to purchase especially when they come looking for trees for landscaping purposes is the Canary Island date palm. This is tree is very suitable for landscaping. It has a beautiful pineapple-like shape which makes it to be at times referred to as the pineapple palm tree. The pineapple-like shape will give your home a scenic appearance.

In our several years in business, we have also come to appreciate the importance of the Areca palm tree in hotel and resort decoration. Areca palm is suitable for decorating indoor spaces and swimming pool areas. With its bushy appearance, it can give a swimming pool a coastal touch and offer hotel guests a feel of a beach area.
We cannot talk about beautiful and palm trees without mentioning the Bismark palm tree. This tree grows very tall and develops huge leaves which tilt downwards. Its fan-shaped leaves occupy a good deal of space and therefore you must make sure to leave adequate space around the tree when planting it. This palm tree is good for decorating parks or resorts as it gives a very refreshing feel.

The trees described above are just but a few examples of some of the most popular palm trees. There are many more popular palm trees at our wholesale palm trees Oviedo farm. In fact, you are likely to be overwhelmed with choices once you set your eyes on the palm trees at our wholesale farm.
For best quality palm trees grown in the rich soils of Florida, buy from us at A Quality Plant. Our trees are grown under well-controlled conditions at our nursery and therefore you can be sure that you will be getting only the best when you buy from us. Get in touch with us today at A Quality Plant and let us help you improve your home or any other area with our beautiful palm trees.