Naples Florida Palm Tree Nursery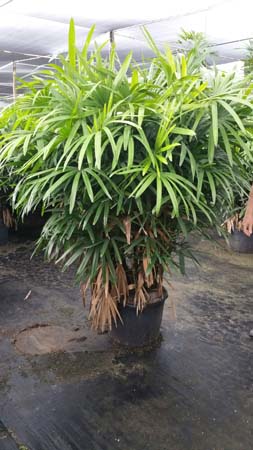 Palm trees: a favourite of landscaping projects
If I say "salt", you probably think "pepper". If I say "bread", you'd probably finish with "and butter". That is the power of associations in human mind: sounds, images and words get associated with others so strongly that they become almost impossible to separate in our mind.
Perhaps that is one of the reasons palm trees are so loved when it comes to landscaping projects: the images they bring to mind are that of fun and Sun, relaxing days under one of this trees as we sip on a fresh cocktail enjoying the beach breeze.
In addition, palm trees are easy to care for and maintain, and they can grow up to a big size quite fast.
If you want to include lush, beautiful palm trees in your landscaping projects you are going to need a reliable palm nursery: that is what A Quality Plant is for !
A Quality Plant: come visit our Naples Florida Palm Tree Nursery
A quality Plant is the leading palm tree nursery and wholesale seller in the entirety of the United States. Our many years of experience in the area of raising, caring for and selling plants to clients have given us the expertise we need to raise the most beautiful, lush plants.
We have happy, returning clients all over the United States: from Texas to California and from Ruskin to Clearwater we have put a plant in our client's landscaping projects.
While we deal mainly with businesses, do not hesitate to contact us if you are a homeowner in need of a big order: we are more than happy to help you, and we put all our means forward to help you find the plant that you need. We sell a wide variety of palms, so even if you are not sure of which would be the one for you do not worry: we help you find the perfect one !