Melbourne Palm Tree Distributor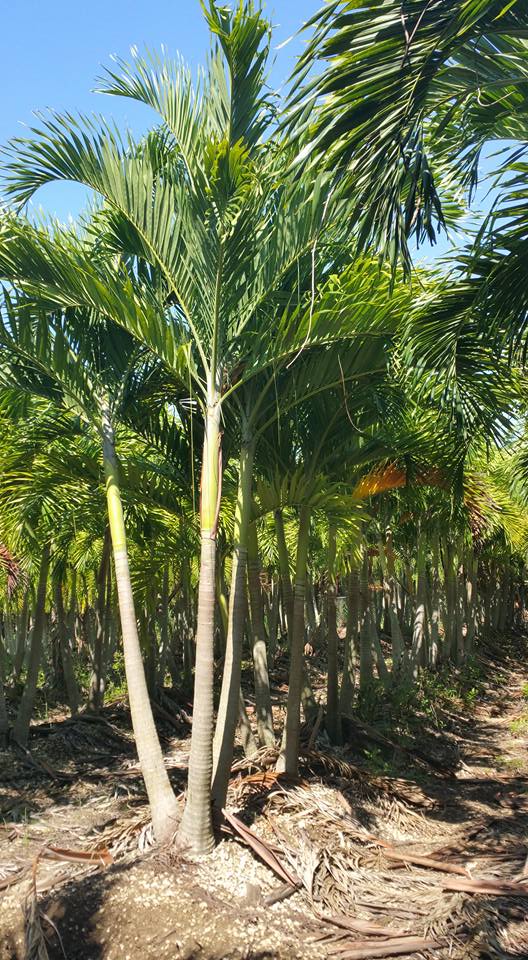 Melbourne in Brevard county, Florida is one of the largest cities in the county. Property developers, landscaping companies, builders and others in Brevard country usually prefer to grow at least a few palms in the property which they are designing or developing, since they require less maintenance compared to other trees which shed leaves often. Since these developers do not have the expertise in growing palms, they are interested in finding a reliable Melbourne Palm Tree Distributor who will supply them the palms they require for landscaping. A Quality Palm is one of the leading distributors of palms and other tropical plants in Florida, supplying wholesale palms to a large number of clients for several years.
We realize that our customers will require palms of different sizes based on their landscaping requirement. If construction work at a property has just started, many of the landscapers will prefer to purchase younger and smaller palms, since they will cost less, are it is also easier to transplant and transport them. In other cases, especially in commercial properties like hotels, parks, a fully grown palm may get diseased or uprooted due to a tornado or accident. So to replace this palm, the landscaping company may require fully grown palms which are usually far more expensive, since the cost of most palms depends on the trunk length.
Some clients want palms whose fruits are edible and sweet like the Pindo palm or the Mejdool date palm. We work closely with our client to supply the palms they require, including rare palms like the Mejdool palm, which most other Florida nurseries do not have in stock. The cost of the palms varies from $35 for the sago palm, which is actually a cycad, to $3500 for a fully grown Mejdool palm. The smaller palms like the sago palm, and areca palms can be grown in containers, so that it is easy to change the location of the palm if required. Typically slow growing palms are grown indoors, while the fast growing palms like the queen palm grow well outdoors. We offer free advice on the palm growth rates, fertilizers, soil nutrients required to all our clients.