Landscape Hedges For Sale, Orlando Florida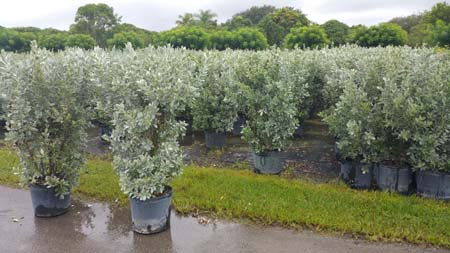 Want to give privacy and security to your residential property, or want to enhance the image of your business with unique and easy affordable landscaping plants and trees, A Quality plant has you covered. We are a wholesale palm tree farm,specializing in a variety of palm trees, landscaping plants and hedges.
If going for a landscaping project for the first time in a residential property, or for our super-busy customers, or people who just don't like the heat, the team at A Quality plant, normally recommend low-maintenance plants for the south Florida region. Which includes plants that don't require regular watering or pruning and most definitely need regular tending against pests and diseases. You can have the attractive flower bearing Perennials, or Annuals. Landscaping can be a hard job, so we offer our clients, what we call the "clean stuff", it includes self-cleaning palms, trees and shrubs, all these requiring little to no trimming. Another way to avoid maintenance is to invest in slow growing plants. Plants like podocarpus and dwarf yaupon holly, can grow naturally and still give that extra to your landscape. At our nursery, we have a variety of these plants to cater to every need of our customers. And let's not forget, the absolute favorite of the Floridian, the Palm trees. This one is another, no fuss no muss favorite of landscaping in Orlando is the Hedges.
Your home needs protection or you just want to muffle out the hustle and bustle of Orlando, or you want a landscape rivaling the posh of the city, hedges are the way to go. Now in south Florida, formal hedging choices are limited, but at A Quality Plant, located in Ruskin Florida provides, extensive variety of tropical landscape hedging, including shrubs and small trees. You also have the choice to go with formal, semi-formal or just casual hedging to meet your many requirements. We will help you along the way to make the right choices encompassing the location, exposure, soil and other aspects of your property. To fill all your landscaping needs, we offer the platform to buy Landscape Hedges in Orlando, Florida.
Shrubs are also a guaranteed way to provide you privacy and a little bit of security at the same time, providing for a border for your garden. Depending on your requirements, you can opt for different types of shrubs. Bush allamanda and Desert Rose are two types of shrubs that you should go for if you are looking for low lying bushes. With Desert Rose, you will have the added beauty of year-round blossoms. There are others however, that would suit your need of taller shrubs, such as Copper Leaf and Chenille Plant, which would provide you with shade as well as a wall-like structure around your home, place of business or the planted landscape. However, for buying these we recommend that you buy Landscape Hedges in Orlando, Florida. You will be able to find quality plant, with a variety to choose from and at the same time with a guide as to how to take care of them and use them for landscaping. They also provide with the best suggestions centering around the landscaping needs that you might have, be they in a residential area, or a business place.