Lake City Florida Palm Trees For Sale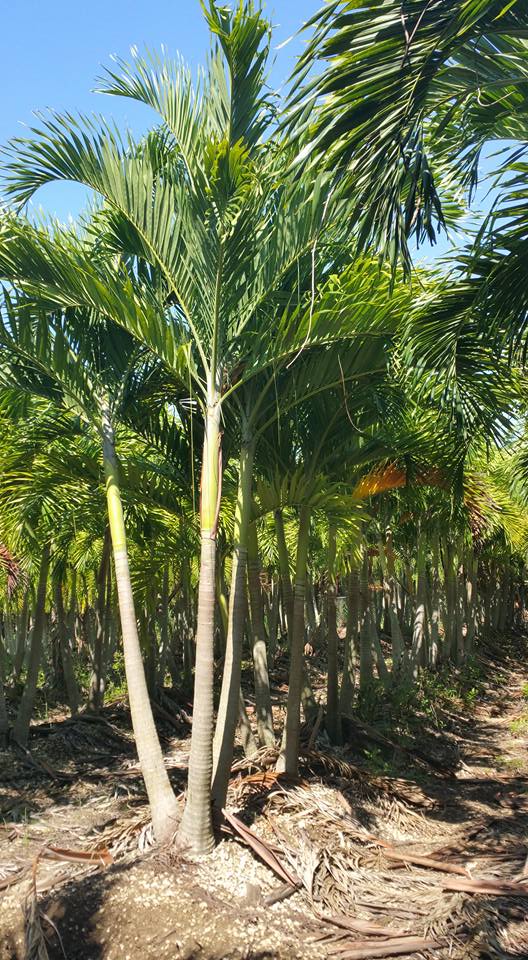 Lake city which is the county seat of Columbia County in north Florida is considered the gateway to Florida. Since it is located at the junction of major highways, the interstate 10 and interstate 75, some commercial properties are being developed in the city. It also has a large number of historical places attracting tourists. Palms are elegant and require less maintenance so landscapers and other wholesale buyers of palms would like to find out which nursery is offering Lake City Florida Palm Trees For Sale . A Quality Palm is one of Florida's top rated wholesale palm farms and nurseries supplying different palms, cycads and other plants for landscaping.
We work closely with our customers to help them select the right palms based on where the palms will be grown. Often the palms are used for lining the roads, streets and pathways. In these cases, the palms with a single trunk which grow vertically like the queen palm, fox-tail palm or Washingtonia robustia are preferred. Our staff will inform the client about the size of the palms, including leaf and trunk size when the palm is fully grown, so that the landscaper ensures that there is enough space between the palms when planting them. In other cases, the property owner wants a specimen palm which will enhance the property. In this case, the canary date palm or Bismarck palm is popular, since their trunk and leaves give the property a unique look.
Many landscaping firms want to purchase container palms, since it is easy to change the location of the palm whenever required, and no additional effort is required for transplanting the palms. The sago palm, which is actually a cycad, is one of the most popular plants, since it is priced at only $35. The areca palm is another popular container palm, which can also be used for hedging. Most of the container palms can be kept indoors for decor and are slow growing. We have palms of different sizes available to cater to the requirement of our customers. The price of the palms will usually depend on the trunk length.
Transplanting large palms is a complex process, since it will take some time for the roots to resume growing. We also offer assistance in transplanting palms.