Wholesale Palm Trees Lake Buena Vista, Florida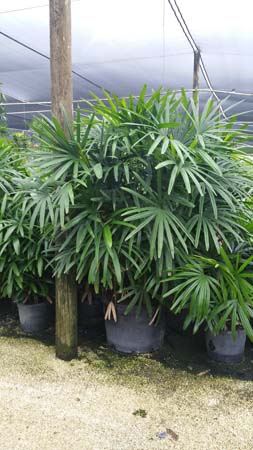 A Palm tree, whichever the shape or size, is an invaluable plant to have in a home. The benefits vary in wide range, from providing beauty and ornamental purposes in the home, to giving that perfect shade during summer, making that gorgeous straw hat, the delicious fruits from them, the goodness of palm trees just cannot be emphasized enough.
It is important to get palm trees of good quality and those which have been nurtured and maintained well in a good tree nursery for them to grow to beautiful and healthy palms in your home. At, A Quality Plant we offer Wholesale Palm Trees to Lake Buena Vista, Florida commercial landscapers, providing our customers with exactly that and much more like vital advice and guidelines for growth of quality palm trees.
There are various benefits of buying landscape palm trees for your Lake Buena Vista, Florida landscaping project from A Quality Plant - Wholesale Palm Trees .


It's cheap. We sell at pocket friendly prices and also one gets the advantage of buying in wholesale prices
Quality assurance. As our name suggests, we specialize in raising the best quality palm trees in our nursery
Shipping. We ship our palm trees throughout the entire United States and ensure that they get to you in great condition
Online buying. One can buy our palm trees from our website, which is convenient for many people
Landscaping services. We not only sell palm trees but also offer these services to our clients and we have done a good job in areas like Brandon, Orlando, Tampa and many others.

Palm trees come in various types and we are delighted to offer quite a number of them as per the tastes and preferences of our clients. Some of these types include;


Areca palm tree:
It is also called beautiful butterfly or the golden cane palm. It's the perfect palm tree to grow indoors to add that graceful tropical touch in your home. An added advantages is that it's one of the best air purifying plants therefore ensuring good circulation in your home. If it outgrows the pot, one can plant it outdoors and it will still thrive well.


Medjool date palm tree:
Medjool date palms provide a beautiful landscape for your home and also they produce very sweet dates that can be used for eating as fruits or in various recipes like cakes and bread. Medjool palm leaves are used to make baskets, mats and fans.


Sabal palm trees:
Also known as cabbage palm, Carolina palmetto, blue palmetto, among others, is a palm tree that is tolerant to adverse weather conditions and also requires very minimal maintenance. It's best for outdoors as it grows very tall up to even 20metres high. Sabal palm tree was designated as the official state tree of Florida in 1953. It is also the state tree for South Carolina.
Among many others
Contractors you just built anew dream home for your customer? Make it perfect with one type or more of our high quality palms at A Quality Plant we are offering wholesale Palm Trees for Lake Buena Vista, Florida at affordable prices.
Now that you're ready to purchase wholesale palm trees, browse our online catalog for live specimens. Our website makes online ordering easy, fast and convenient. Once you've purchased the wholesale palms you desire, A Quality Plant offers only the best delivery options for your new palms. We are capable of shipping our wholesale palms throughout Florida and the southeast United States, and beyond, as we have shipping palms as far as Ontario, Canada and Vancouver, Washington.
If you live in Florida, A Quality Plant also offers our excellent landscaping services, making A Quality Plant your one stop online shop for quality wholesale palm trees. If you're looking for the full palm tree experience, from online purchase to delivery to installation, let A Quality Plant take care of it, contact us today!