Wholesale Palm Trees For Jackson, Mississippi
Palm Trees For Sale To Jackson, Mississippi
Palm trees are a great addition to anyone's garden or landscape. Palm trees can be expensive once they mature but A Quality Plant provides affordable options of wholesale palm trees for sale to Jackson, Mississippi. You will get the best quality palm trees for a cheaper price. There are many different types of palm trees numbering in the hundreds, so making a choice is sometimes difficult. Most need a warm or hot climate to grow and survive although there are a few types of palms that can tolerate cold temperatures once they are mature. There are a lot of good qualities to palm trees and many good reasons to own one.
Recent surveys from around the country indicate that mature trees can increase a home's value by seven to nineteen percent. Trees provide privacy, even some smaller palms are good for this task. The Sago Palm is a lovely, potted palm. It comes from the Ryuku Islands of Japan. The Sago is a enduring tree that adapts to different temperatures including colder ones. We sell the Sago in 3 sizes: 3, 7, or 15 gallons. Our Sago trees are priced at $15, $35 and $75 according to their size. The Areca Palm is another good tree for moderate to warm climates. It stands between 8 and 10 feet tall. It has lovely golden canes, that's where it gets its nickname of the Golden Cane Palm. The Areca's leaves provide shade and privacy. This tree can withstand cooler temperatures, but only for short amounts of time. This would suit a Jackson, Mississippi climate, where temperatures average between 48 degrees Fahrenheit in the winter and 95 degrees Fahrenheit in the summer. This palm can be yours for a mere $120 from Wholesale Palm Trees Jackson, Mississippi.
Buying Palm Trees For Your Jackson, Mississippi Property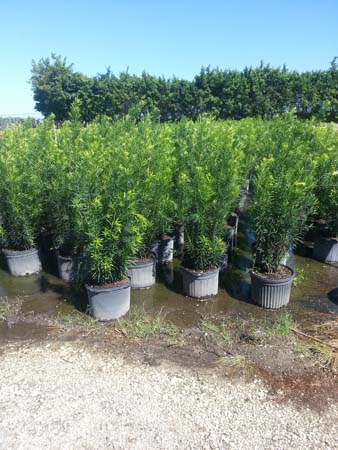 Palm trees are relatively easy to grow and sustain. They prefer sandy soil to grow in, but can grow in just about any type of dirt. Matured palm trees are worth a lot of money and are highly desired by landscapers and homeowners. Palm trees bring an exotic touch and a tropical island feel to your home, as well as a beautiful accent to your property. They provide oxygen and absorb carbon dioxide, adding an environmental benefit to owning a palm tree. Having a beautiful palm tree in your Mississippi garden will give your house a distinguished look and will raise the property value of your home.One of the great things about palm trees is that while they look beautiful in your yard, they are surprisingly easy to maintain. They do not need to be watered every day, only about two to three times a week. Their leaves do not often fall, saving the owner a lot of yard cleanup maintenance. They don't need much plant-food or fertilizer either. Palm trees hold up surprisingly well in storms too. Their roots are strong so the tree stands firmly planted in the ground and will not fall on your house. This is good because Mississippi sees about 27 tornadoes a year. Wholesale Palm Trees Jackson, Mississippi has many different varieties of palm trees to choose from, all available at competitive prices. Our website has detailed descriptions of all our trees so that you can decide which one would be the best fit for your garden. When you think about buying these wonderful trees, think of us!