Gulfport, Florida Wholesale Palm Trees | Tree Nursery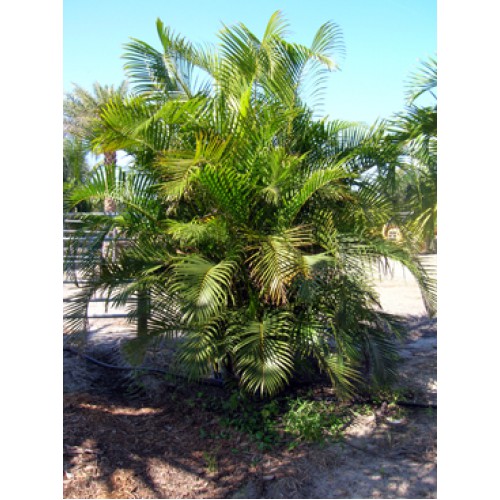 No tropical landscape is complete without a cacophony of elegant palm trees dotting the horizon. At A Quality Plant, we specialize in wholesale palm trees for Gulfport, Florida clients. We also install palms all over Florida, and ship all over North America. Whether your landscaping project is big or small, we have the palm selection that you need to put the finishing touches on your tropical masterpiece.
Quality Palms Raised in Sunny Florida
Our in-house nursery nurtures palms to magnificent perfection, allowing us to sell wholesale palms in a variety of sizes to meet your needs. Each robust palm is meticulously health-checked before the sale, ensuring that every palm in your order is as healthy and hardy as possible.
A Nature-Inspired Selection
We stock our wholesale selection with gorgeous container palms, cycads, field-grown palms, specimen palms, and other tropical foliage to complete your landscape. Our container palm selection includes golden cane palm, Bismarck palm, Chinese fan palm, and foxtail palm. If field-grown palms are what you're looking for instead, enjoy a selection of over 20 unique species, ranging from the Areca palm to the windmill palm with everything in between.
Once your landscape is perfectly filled out with palms, branch out with cycads and other tropical plants from our nursery. Our cycad selection includes the popular Dioon edule and Cycas revoluta.
As for tropical plants, we sell gorgeous variegated shell ginger as a dramatic landscaping plant. Tiny white buds blossom, giving way to the iconic yellow ginger flower. These reedy plants grow up to four feet tall and excel in sub-tropical landscapes.
If you prefer, we also have Dracaenas, a succulent African shrub that comes in dozens of eye-catching varieties, with a name derived from the Greek word for female dragon.'
Not sure what plant selection goes with your palm tree choices? Reach out to our landscaping team; we're happy to help you achieve the look you want, here at A Quality Plant.
Installation You Can Trust
If you need palms and landscaping in Florida near our nursery, we're happy to oblige. At A Quality Plant, we offer quotes for palm tree installation in the Saint Petersburg, Brandon, Clearwater, Tampa, Jacksonville, Orlando, Pensacola, Ruskin, Miami, and Gainsville areas. We're here to help you achieve your ideal landscaping dream with meticulously-landscaped palms in the species and quantities you need. Reach out to us for more information about palm installation and landscaping in Florida. Shipping Wherever You Are
We help our clients arrange delivery via truck shipment if needed, although you are responsible for the cost of shipping. We can combine shipments to minimize shipping costs; just ask. Get in touch with us today for a shipping quote.