Growing Canary Island Date Palms in Orlando Florida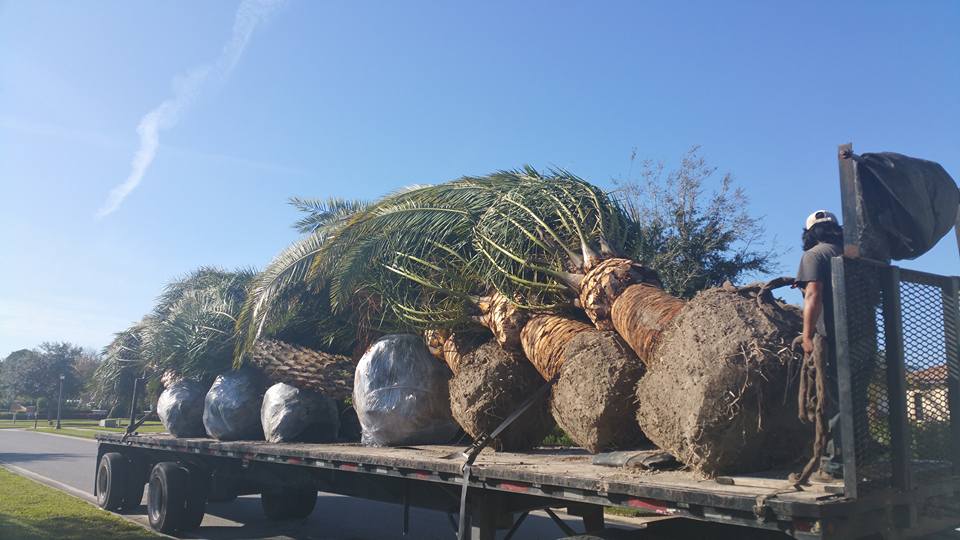 Orlando is one of the biggest cities in Florida with a large population. It has a large number of parks, hotels, other commercial properties like shopping malls, apartment complexes and residential properties. Like the rest of Florida, Orlando has warm weather throughout the year, so a wide variety of palms grow well. The property developers and landscaping service providers in the area are interested in finding suppliers of specimen palms like the Canary Island Date Palms Orlando Florida so that they can place orders. A Quality Plant is one of the most reputed specimen palm suppliers in the area, supplying palms of different sizes depending on the requirement of the customer.
The Canary-Island Date palm or pineapple palm is originally from Canary Island, West Africa and flourishes in the warm weather of Florida. It is a slow growing palm, which can grow to a height of fifty feet or more. The palm has a large crown with 40-50 large fronds of size up to 18 feet and 80-100 leaflets. The trunk can be up to four feet wide. The palm has small cream colored flowers, and yellow fruits /dates which are half inch wide. Though the dates are edible, these fruits are not tasty, so they are usually eaten by birds. The dried fronds have to be trimmed periodically. We grow high quality pineapple palms from seeds.
Due to the large fronds, there should be sufficient space around the pineapple palm, so that it grows well. Hence the palm is recommended mainly for larger residential properties, hotels, parks, shopping malls, large commercial properties. It requires well drained soil, and larger plants are drought tolerant, surviving in desert like conditions. The price of a pineapple palm like other palms will vary depending on the trunk length. Smaller palms of trunk length two feet are affordable priced at $250, while larger palms with trunk length 15 feet or more can cost $3000 or more. We have pineapple palms of different sizes available in stock. We offer free advice to our clients on selection, watering and transplanting pineapple palms .