Georgia Clusia hedges For Sale
Georgia Clusia Hedges For Sale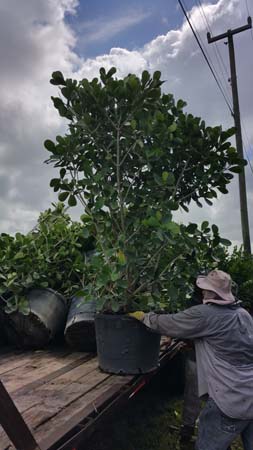 The Clusia hedge is an excellent choice for a low maintenance hardy hedge for your Georgia landscape. Clusia hedges are one of the many options of plants you can use to make a barrier around your property. Those who are looking for quality ways to protect their property and keep trespassers at bay may want to consider the use of these thick leaved hedges. They provide a stylish and convenient way to keep your property safe. The Clusia hedge is just one of the many options available for sale from A Quality Plant. We our your trusted source for wholesale palm trees, hedges and much more. We at A Quality Plant have these hedges for sale available to Georgia, shipped straight from our planet nursery to you. We give you, the buyer, the best possible hedges because we want you to have the a beautiful landscape that will last years to come.
Clusia Hedge Make For Great Georgia Property Barriers
Clusia is a popular species of plant used as a hedge because it grows moderately at one and half to two inches per year. It's low growth rate cuts back on maintenance time. It also has thick leathery leaves which can make a great barrier to your property. It has many great qualities that you want for a strong hedge. It's a great plant to to use when you are looking for a virtually maintenance free hedge as decoration or a barrier for your property.
Purchasing Clausia Hedges From A Quality Plant
A Quality Plant is the wholesale plant company that can give you the greenery you need for your business or home. We have the best clausia hedges available for your Georgia proprety. Clusia is just one of the exceptional hedges we can offer you. You will be certain to get what you are looking for when you take advantage of the offerings that are massive plant nursery provides. A Quality Plant strives to maintain excellent service and products to our clients to to give the quality that you need when you are looking for great hedges that are strong and provide protection.
When picking out the right hedges for your property you should carefully evaluate the space available on your property. The Clusia hedge is a nice choice if you want a hedge with relatively slow growth and big leathery leaves. You can find this hedge and many more from A Quality Plant. Make us your source for quality plants. We at A Quality Plant lovingly tend to our plants around the clock. We primarily have clients in Florida but provide shipping throughout the United States straight to your property.