Gainesville, Florida Landscape Supply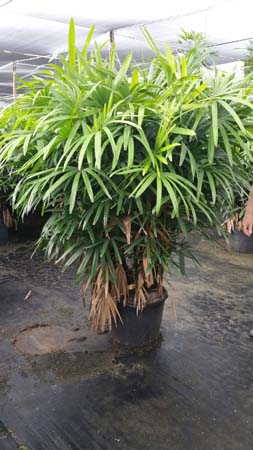 Do you have a palm tree in your home?
If the answer is no, then you should consider adding some to your landscaping. Palm trees are always evergreen, with long fan-like leaves with old leaf scars on their trunk which form some patterns. Palm trees are typically known as family trees as they are mostly cultivated at homes. It is worth noting that these trees do well in the warm regions. For instance, in Florida people have extensively added palm trees in their home landscaping for various reasons.
If you reside in Florida and you're looking for the best palm trees deals in Gainesville, Florida, check out A Quality Plant. With a variety of palm trees' species and a lot more services provided, A Quality Plant is known to be the best among all Florida landscape supply for palm trees. Therefore, you should consider buying any palm tree species here.
• Benefits
Palm trees have had years of importance. In ancient, times, they were used as symbols of peace and understanding in a community. However, they have a lot more benefits:
• Environmental friendly
All trees helps us keep our environment clean. In Florida, A Quality Plant supplies customers with palms for their landscaping needs. Apart from keeping the fresh shades and aesthetic value, these tree also protects the environment from various pollution agents.
• Shade
As we have noted above, these trees have long fan shaped leaves. The leaves will protect the ground from direct harsh weather conditions. They therefore provide a cool shades for people to rest. Also such shades created by palms are excellent for cultivating delicate plants that are vulnerable to excess heat.
• Increase aesthetic value
They are evergreen throughout the year. This makes our homes look very beautiful. Different species of these trees together with some other trees will make your landscape very beautiful.
• Economic benefits
Are you a real estate owner? Well then palm trees have been proven viable for you. They add value to building that helps them to be sold at fast rates than before. They improve the curb appeal of homes that attracts home seekers.
• Variety
One must be very careful when choosing on the species of a palm tree for their landscaping projects. Here are just a few of the various types of palm trees grown in A Quality Plant's beautiful, state of the art palm tree nurseries:

• Areca palm

Areca palm trees have a height of between 8-10 feet. They grow in clusters with yellow shafts and green trunks.


• Bismarck palm

Mostly used in parks and or lining streets. Their height of 14-16 feet enhances their shades. They have long fan shaped leaves with large tube like trunks. Their leaves have shades of purple red colors.


• Sago palm

The Sago Palm is very small. Usually planted in pots to make them look like they are ornaments. They can be planted in any environmental conditions as they are very adaptable.

In conclusion, if you live in Florida and its environments, palm trees are the best for your landscaping, you can get the best deals on palm trees at Gainesville. This has been proven to be best Florida landscape supply for palms.