Florida's Best Palms - Wholesale Pricing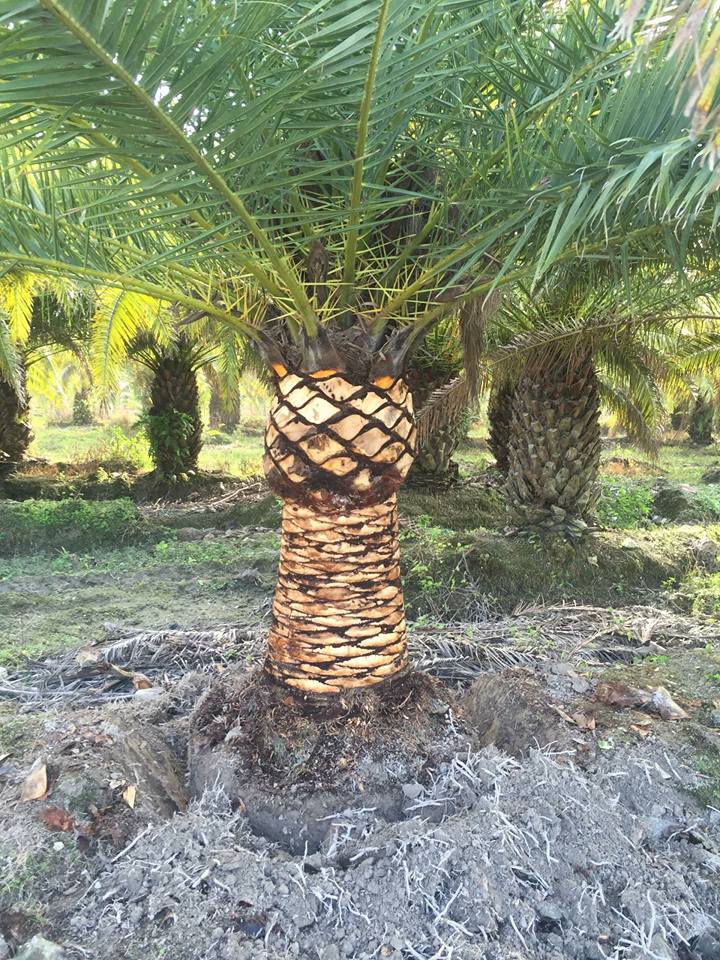 Palms - Wholesale Pricing For Professional Landscapers

Florida's Best Palms - Wholesale Pricing, is a combination that's hard to beat if you're a landscape contractor or commercial landscaper with a big job to complete who's looking for wholesale palms. A Quality Plant.com has been recognized as Florida's Number One Wholesale Palm Tree nursery and there are a lot of reasons why.


6 Reasons Why A Quality Plant.com has the Best Palms - Wholesale Pricing

We sell only to landscapers and commercial contractors - no retail.We grow our plants ourselves - not an internet "middleman" website.Experienced growers who know Palm Trees front to back and top to bottom.Expert Customer Support from people who get their hands dirty.Trusted, reliable resource who know the climates our plants go into.We care about our Palm Trees, our customers, and our customer's landscape projects.

Being rated as the #1 Wholesale Palm Tree nursery comes with great responsibility. At A Quality Plant.com, we understand it's not just an honor to be so highly rated, it's also an indication of the level of service and support our customers have come to expect from our company, our people, and our plants.

Palms, Palms, and More Palms.

When it comes to variety and quality, nobody stocks the species and quantities we keep on hand. We offer the following varieties of wholesale palms:

Sabal Palmetto Palm TreesWashingtonia Palm TreesCanary Island Date Palm TreesPineapple Palm TreesChinese Fan Palm TreesBismarck Palm TreesFoxtail Palm Trees... and the list goes on and on

Not only do we stock an amazing variety of wholesale palm tree species, we also have a broad selection of planting styles with Field Grown Palms, Container Palms, and Specimen Palms. We also stock Cycads, Trees, and Tropical Foliage to help provide a complete selection of plants for professionals to choose from.

We Ship Here, There, and Everywhere!

A Quality Plant.com has shipped wholesale palms all up and down the East Coast from North Carolina to Georgia and across the Gulf Coast from Florida to Texas. We know how to prepare and ship our palm trees and plants so that they arrive fresh, vigorous, and ready to beautify any project. Our background dealing with the various climates and conditions our palm trees are planted in helps our customers get the most from our palm trees. We know the best methods and techniques to ensure a long, vibrant life for our plants.


Wholesale Palms Easy as 1-2-3


We know how busy our customers are, so we make the process of finding, ordering and receiving the best palm trees quick and simple:

1) Go online to www.aqualityplant.com or give us a call at 866-998-9393 and discover a whole universe of wholesale palms and other exotic plants.

2) Talk with our expert customer support and decide which palms and plants work best for your project.

3) Get the best prices and shipping to meet your budget and schedule.

It couldn't be easier, faster, or more convenient. With hundreds of professional landscaping customers and thousands of plants in the ground, it's no wonder A Quality Plant.com the #1 Wholesale Palm Tree nursery in Florida and America. Find out for yourself why so many pros have come to count on A Quality Plant. com; we promise you won't be disappointed.