Florida's #1 Wholesale Queen Palms
Wholesale Queen Palms From Florida's #1 Palm Tree Wholesaler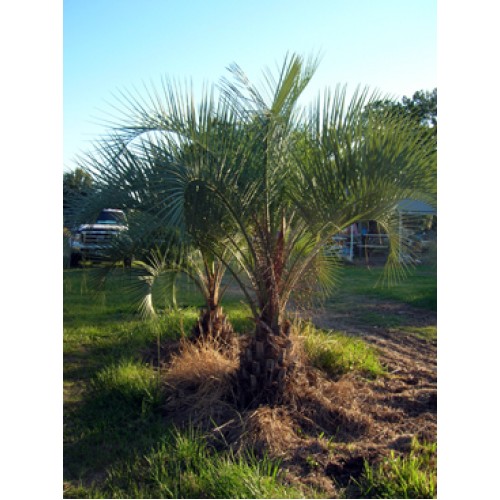 Nothing is as pretty or makes you feel as relaxed as sitting on a palm-lined beach. One of the most abundant palm trees around the world is the Queen Palm. Queen Palms or Syagrus romanzoffiana, also known as the Cocos plumosa palm. is a classic palm tree that can grow as tall as 50 feet in height. This amazing palm tree spreads its leafy canopy out as far as 25 feet in some cases. Popular because of its resistance to cooler weather, this vibrant palm tree is a favorite of landscapers and property owners in Zone 9 growing locations because of its smooth trunk and verdant green leaves.

Queen Palms Are Everywhere

The Queen Palm is seen from California to Texas and from Florida's shores across the Gulf Coast. Many landscape architects and contractors like this palm tree because of its classic appearance. It is the second-most popular palm tree after the Mexican Palm or Washingtonia robusta. It is a hearty palm tree that enriches any environment in which it is planted. A Quality Plant has field-grown Queen Palms in a variety of sizes:

12 feet to 14 feet16 feet to 18 feet20 feet to 24 feet26 feet to 30 feet

All of A Quality Plant's Queen Palms are available and ready to ship anywhere, with expert advice on the best methods for planting and maintaining the Queen Palm successfully.

Queen Palms From the Experts

At A Quality Plant.com, we don't "middleman" someone else's palm trees and exotic plants, we grow them ourselves. We know what it takes to plant, nurture, and provide the finest quality palm trees and exotic foliage because we get our hands dirty. And we only sell our wholesale Queen palms to professional landscapers and builders. We keep the prices affordable for the best-grown, highest-quality palms compared to any other nursery selling Queen palms online. Our customers have been going online to aqualitypalm.com or calling our Palm Tree experts at 866-998-9393 to order their Queen Palms for years and years. They trust us and so can you.