Daytona Beach Wholesale Palm Trees For Sale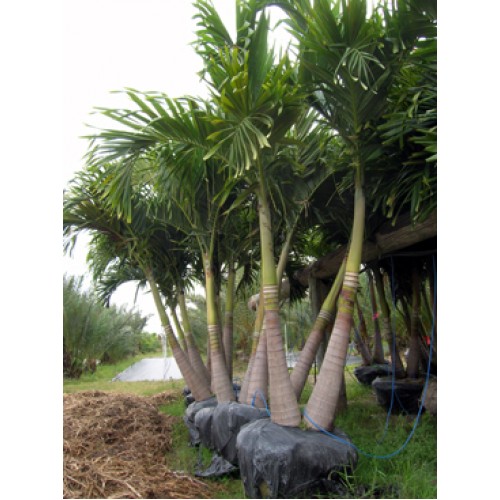 Daytona Beach is one of the most popular tourism destinations in Florida, with a large number of tourists visiting its well maintained beaches and parks. Like other resort towns, many of the residential and commercial properties have palms which give the area an exotic look. Hence property developers and Dayton Beach landscaping firms would like to find out a trusted nursery offering Daytona Beach Wholesale Palm Trees For Sale. A Quality Palm is a wholesale palm nursery and farm, supplying a wide range of palms, cycads, tropical plants, trees and other plants to customers in Dayton Beach, Florida and elsewhere.
To ensure that our clients get the best quality palms at the most affordable rates, we have our own farm, where we grow the palms from seeds. The palms are available in different sizes to cater to the budget and requirement of the customers. Usually smaller palms will cost less since they are smaller in size, and cheaper to transport and transplant (if they are not grown in a container). However, in some cases, the landscaper may require grown palms to replace the palms which may die due to diseases or are uprooted due to weather conditions like tornadoes, heavy rainfall. Hence we supply all sizes of palms, and can also transplant them at the client location, so that the palm will grow well.
We are the preferred wholesale palm supplier in Florida because we supply a wide variety of palm like cycads, palms and other plants, which other nurseries may not stock. The areca palm is one of the most popular palms in Florida, since it can be also grown in containers, and is also used for hedging. The Bismarck palm is also popular since it has grey green leaves which give it a distinct appearance. The sago palm is a cycad, which has palm like leaves, and is a popular container plant, since it is priced at only $35. The canary date palm is a specimen palm which is often used for landscaping since it has a wide pineapple like trunk and leaves.