Clusia Hedge For Sale In Florida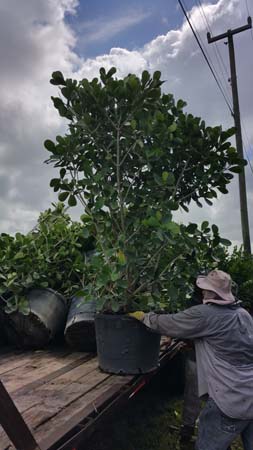 Clusia hedges for sale in Florida
You get the type of low maintenance hedge you are looking forwhen you choose to get a clusia hedge in Florida. Clusia hedges are one of the many options you can use to make a barrier around your property. Those who are looking for quality ways to protect their property and keep trespassers at bay may want to consider the use of these thick leaved hedges. They can give you some easy ways to keep your property safe. Get the greenery you need by purchasing a special hedge that will allow you to have protection in a suitable way. This hedge is simply one of the many options you can buy from A Quality Plant - your landcscaping source for wholesale palm trees, hedges and so much more. We at A Quality Plant in Ruskin, Florida have these hedges for sale and many other items you may need. We give you the buyer the best hedges available because our team of experts meticulously care for them around the clock.
The Clusia Hedge Make For Great Florida Property Barriers
Clusia is commonly used as a hedge because it grows at moderately low rate per year. It also has thick leathery leaves which can make a great barrier to your property. It is one of the many things that you want to find as a strong hedge. It is a great plant to to use when you are looking for a virtually maintenance free hedge you can use in your setting.
Buying Clusia Hedges From A Quality Plant
A Quality Plant is the agency that can give you the greenery you need for your setting. Make certain to get your clausia from the best growers around. We have many plant options that you may need. Clusia is just one of the exceptional hedges we can offer you. You will get the greenery you need from A Quality Plant. We make certain to give you the best plants available so that to provide provide style and protection. You can find the clusia hedge as well as many more options for us at A Quality Plant.