Buying Wholesale Palm Trees Bloomingdale Florida
Bloomingdale in Florida is a suburb of Tampa, and is largely a rural area. Many young professionals working in Tampa or nearby areas own their homes in Bloomingdale since property rates are affordable. These home owners hire the services of landscaping firms for landscaping their property. Hence property developers and landscapers often have to purchase palms in bulk for the properties they are developing or landscaping. Hence they would like to find out how they can in Bloomingdale Florida Buy Wholesale Palm Trees.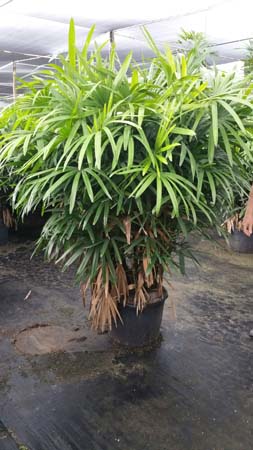 A Quality palm has a large farm and nursery where they grow the wholesale palms which they supply to their residential and commercial clients. Landscapers, builders, and other property developers in Florida and elsewhere have purchased a wide range of palms from us over the last decade. Based on where the palms will be grown, the budget of the customer and other factors, we help them choose the right palms for the property. We also advise them on the ideal weather conditions for the palms, the soil quality and specific nutrients which the palms will require.
Depending on the requirement of the property owner, the landscaper or developer can choose fast growing palms or slow growing palms. The fast growing palms like the washingtonia robusta and queen palm are suitable for properties where the owner wants to have a large palm growing quickly. The state tree for Florida, the Sabal or cabbage palm grows slowly. The pindo palm is popular for its delicious fruits and it also grows slowly. The areca palm has become one of the most popular palms in Florida, and is widely used in landscaping. For low cost properties, the wholesale buyer can opt for cycads like the sago palm or dioone edule, which look similar to the palms, and are supplied in containers for quick transport.