Buy Wholesale Palm Trees Destin, Florida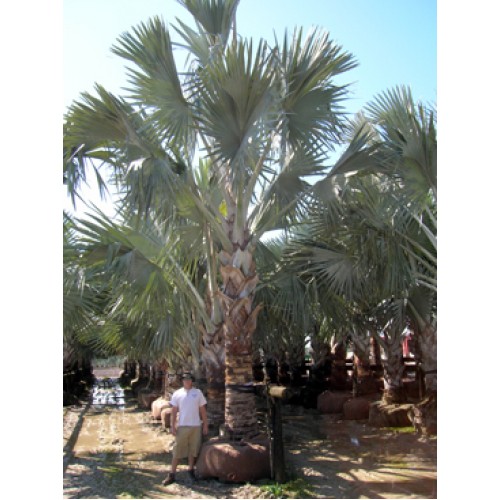 Florida is known as a favorite retirement and vacation spot owing to its sun, white beaches and laid-back lifestyle. Being a tropical region, it boasts a variety of plants, shrubs, trees, palms, grasses and much more. But what most Floridians associate with are the regions bountiful palm trees. So, whether it is a beautifully landscaped yard for your home or strategic placement of Palm trees around your swimming pool or commercial property like resorts and hotels. At A Quality Plant we are a Wholesale Palm Trees company servicing in Destin, Florida that will cater to all your needs.
With over 2,500 different documented palm tree species in the world, almost all are grown in Florida, with Wholesale Palm Trees nursery leading the cause. Wholesale Palm Trees in Florida will be especially beneficial for you if you are planning for multiple areas; there are options available that will even let you choose the size of the trees beforehand and for your residence, you can have a small-sized tree for the inner circle that would attain a height of 12 feet at maximum, and a medium-sized one for closer to the street parameters. At the same time, for office areas, or other areas with larger grounds, you can opt for a Palm tree that reaches a maximum height of 40 feet or more.
A Quality Plant is in the business of wholesale palm trees, providing one of the largest selection of palm trees of a different variety, size, and color. Our healthy palm trees are known to furnish houses, streets, hotels, resorts throughout the country. We at A Quality Plant offering wholesale palm trees, to Destin Florida understand that choices can be overwhelming, which is why we have support staff to ensure to help with the decision process. Depending on your needs, we have the Pineapple palm for a classy yet majestic appearance, fast growing Washingtonia palm trees, so you can have a picture-perfect yard before the next family gathering and much more. Above all, our Wholesale Palm Trees nursery is heaven for landscapers, or companies always considering updates and new designs. It is a comfort to have a huge variety of palm trees under one roof and at compatible prices.
If you are a Florida resident, Wholesale Palm Trees in Destin, Florida provides exceptional landscaping services, based on the size, design, appearance and comfort of your household. We offer personalized ideas, like the use of Bismarck Palm (available in various heights at our nursery). This magnificent crown shaped palm with silvery-blue fan-shaped leaves, is an ideal tree to be used as focal point for your front yard, thus, adding a dramatic effect to the layout.