Buy Phoenix Sylvestris / Silver Date Palm trees in Miami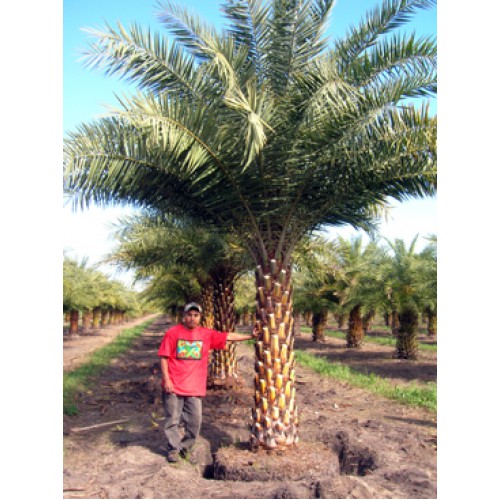 Whether you're looking to upgrade the look of your front or backyard in Miami or have a few damaged palm trees in Miami that you want to replace with a few Sylvester Palms, knowing how to select and buy the right ones that will grow strong and stay beautiful for years can save you a tremendous amount of stress, time and money. As such, listed below are a few important tips on how to choose and buy quality Phoenix Sylvestris Palm Trees for sale in Miami, Florida.
Understand the Facts about Sylvester Palm / Phoenix Sylvestris / Silver Date Palm trees
Anybody living in South Florida understands how majestic and populous palms trees are among the coast line. However, did you know that there are more than 2,500 individual species of palm trees? Also, the majority of palm trees are not even classified as trees; they are plants. This is why it's important to understand some of the unique attributes of individual palm tree species, so you can buy a palm tree species that will thrive in your environment best.
Facts about Phoenix Sylvestris Palm Trees in Miami
One of the diverse and colorful palm tree species is the Phoenix Sylvestris. Originally, this species of palm tree originated in southern Pakistan and the majority of India. It's often referred to by other commonly used names including:
Silver Date Palm Tree
Wild Date Palm Tree
India Date Palm Tree
They tend to thrive in tropical areas like Southern Florida and have a quick growth rate than many other common palm trees found in Miami; (typically one to three feet per year). However, once fully grown, they can eclipse 40 feet tall and have a trunk that is 10 to 15 feet wide. It's a palm tree that loves the sunshine and can withstand those uncommon but potentially dangerous freezing temperatures – down to 20 degrees Fahrenheit.
Tips on How to BuyPhoenix Sylvestris Palm Trees in Miami, Florida
Once you've decided that this type of palm tree is best suited for your application, finding the right company to purchase them from is very important. A professional palm tree wholesaler like us at A Quality Plant has experience selling these species to customers throughout Southern Florida. When you're searching for this specific type of palm tree, make sure to ask us about a few important items that will ensure the Phoenix Sylvestris has the best c hances of growing strong such as:
Location: Since this palm tree tends to grow quickly; yet can grow to heights eclipsing 40' in most cases, let us know where you're planning to place this palm so we can provide feedback. For example; if you're going to plant it in your front yard, you'll want to have it placed in an area that will not obstruct or come into contact with other trees or structures.
Quantity: Buying more than one Phoenix Sylvestris palm tree in Miami, Florida is quite common. Working with a direct wholesaler will ensure you get the best value for quality palms that will flourish.
A Quality Plant is a certified nursery in the State of Florida and has established an incredible reputation as being one of the most dependable suppliers of palm trees. Our commitment to integrity and customer service allows us to offer the best value on Phoenix Sylvestris palm trees for sale in Miami, Florida. If you have any questions about our palm trees or other products we sell, please don't hesitate to contact us directly. We look forward to working with you.