Buy Palm Trees Wholesale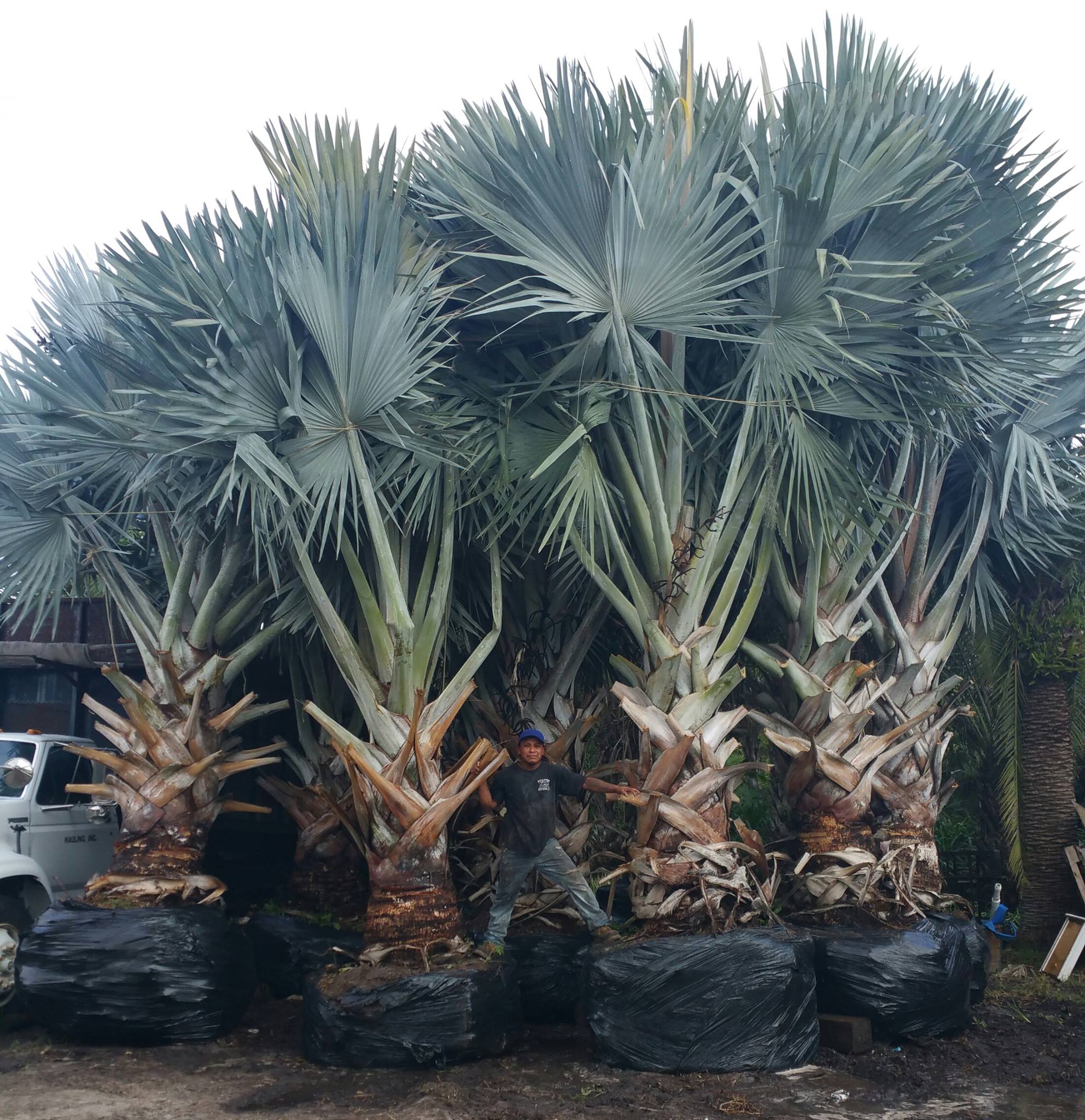 You're a landscape construction company and you need to find some great palm trees wholesale. You don't want to waste time (because there's no such thing as extra time) and you need the plants ASAP! That's where A Quality Plant comes into the picture. We offer only the finest field grown palms, container palms, specimen palms, cycads, trees, and tropical foliage. We grow our plants in Florida and have been recognized as the Number One Wholesale Palm Grower. Throughout Florida and across the East Coast and Gulf Coast, our palms and plants have enhanced landscape projects making landscape contractors, and their clients, happy campers.
Exotic palms, trees, and other foliage are specialized plants and you don't want to be buying anything you aren't sure about. At A Quality Plant, we know the pitfalls and problems associated with installing new plants and we help take the worry out of the process. We offer planting services to our customers as well as planting advice for customers who have their own crews. We know what landscape contractors deal with on-site and we can make every landscaping project shine with our beautiful, healthy plants
Our planting services are available in the following Florida areas:


Brandon

Clearwater

Gainesville

Jacksonville

Miami

Orlando

Pensacola

Ruskin

Tampa

Please give us a call to discuss your project and how we can best serve your needs at 866-998-9393 or go online to www.aqualityplant.com and submit an inquiry. You'll find our customer support to be second-to-none and our knowledge base unequaled in the industry.

Buying palm trees wholesale can be somewhat confusing. It can also demand a lot of time driving to different locations to take a look at the available stock. We make it easy and affordable by providing volumes of information on our website. Customers can learn about different types of palms, exotic trees, and foliage as well as the kind of environment they prefer and the best way to plant them. A Quality Plant is your one-stop-shopping resource, with everything you need to find, buy, and get the highest-quality palms trees wholesale. We don't sell to the public; we only sell to contractors.

Service is key to acquiring and keeping customers and at A Quality Plant we've never forgotten how easy it is for our customer to become someone else's customer - all it takes is a few clicks on a computer keyboard or taps on the phone dial. Our customer service offers great sales support, fabulous advice, and they really care about your project and your budget. We offer Special Discounts and other cost-savings to help ensure our customers get the best plants at the best prices.