The Best Commercial Tropical Landscape Supplier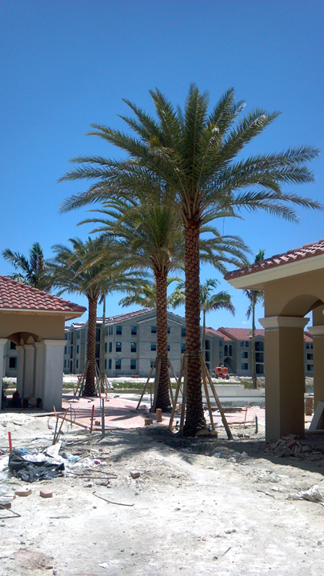 We are the best Commercial Tropical Landscape Supplier of palm trees. If you would like to start a tropical landscape, then you will need palm trees. There are more than 2500 species of palm trees which have different features. Depending on your soil type and climate, you need to choose the best. If you need the trees in bulk, we can help you. We are a wholesale supplier of the trees. We deal with big Landscaping companies which would like to have the trees in bulk. There are several benefits you enjoy after you decide to hire us. Some of the benefits include the following:
Quick delivery of the trees in bulk
We have tree nurseries where we can deliver any bulk order. Even if you are looking for a company which can deliver the trees in bulk, you should not worry on how we can help you aces the trees fast. We have put in place necessary measures to help you access the trees in bulk. We stand out as the best commercial tropical landscape supplier due to the fact that we respond fast to orders and deliver on time.
Fair prices
Before landscapers can buy trees from a given company, they will like to check on the cost of the trees. You should not worry. We are wholesale supplier where you can access the trees at the best prices. You can even buy the trees in bulk from us after which you can resell in your landscaping company. Each project we handle we ensure we have delivered the right trees. We know different trees can work well in different climates. You can call us for a free quote and our experts will advise on the right trees you can have to achieve certain effects in your landscaping process.
Quality palm trees
You need a Commercial tropical landscape supplier who ensures the trees are well maintained. We source for the best seeds and take god care of the trees so that you can have the best seedlings. There are times when you may be buying the trees in bulk so that you can have them in your farm. In such a case, we will discuss with you on what you would like to achieve out of the trees before we give you the right seedlings. For example, if you would like to have fast maturing trees, we will offer them to you in bulk. Call us today for the best palm tree seedlings.