Palm Trees For Sale Delieverd Anywhere in Alabama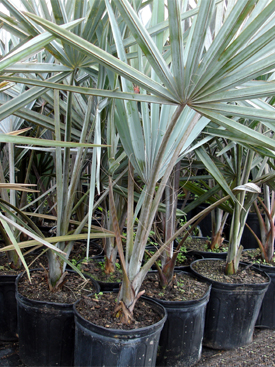 At A Quality Plant we offer Palm Trees for sale to anywhere in Alabama.

Make certain that you get the palm trees that you are looking for when you choose to use our nursery and growing center at A Quality Plant. Alabama has some diverse temperatures some extremely hot and humid weather as well as some freezes, both drought and heavy rains may be a part of the Alabama climate. Make certain that when you buy palm trees that will be delievered to anywhre in Alabama you get the diverse options you need at A Quality Plant located in Ruskin, Florida. We have the options that you may need when you choose to buy palms to decorate your landscape, provide shade and curb appeal for all.

Many people know that the U.S. climate into various climatic zones. Most of Alabama is in zone 7 which is Southern climate zone but is not typical for all areas of Alabama, So Wholesale Palm trees should be suitable for many areas of Alabama. It is one of the things that you need hen you are looking forward to the proper trees. Knowing your climatic zone is something that you need and can use when you are looking for the trees suitable for your area. At A Quality Plant we offer Quality Wholesale Palm Trees delivered to Alabama at a great price. It is on just one of the options beautify to your area, Palm Trees For Sale In Alabama can be one of the things you need when you are looking for options you can utilize to make your area look outstanding.


Our Palm Trees for Sale Delivered in Alabama are available for your business location. Add a style to your Alabama business location with gorgeous palm trees and landscaping.

We can give you the palms that are the best types to weather Alabama's diverse climate. You may wish to take advantage of a palmetto, a Cabbage Palm or another weather hardy variety of tropical tree that can make a difference in your home landscape. Make certain that you get the types of trees that can make a difference in your environment and provide shade, curb appeal and increased property value as well as, beautiful decoration when you get the palms you can use in Alabama. These are the options you need when you buy palms. We have a some of the most diverse options you can find.

A Quality Plant typically works with businesses and homeowners in Florida, but special arrangement can be made to give you the palms you want at the price you can afford. Shipping arrangements can be made that will help you.
There are many varieties of palms that may be suitable for use in Alabama. It is best to discuss your geographic location and needs with our customer service professionals at A Quality Plant to make sure that you have the palms that meet your needs. Take the time to learn about palms, palmettos and field grown palms that might be suitable for use in the Alabama area. Although customers are responsible for shipping, sometimes shipments are combined to save money on the shipment and re location of palm trees. This is what you may need to do to get great palms.